SHERIFF'S OFFICE LAUNCH INVESTIGATION FOLLOWING MULTIPLE HORSES FOUND DEAD
03/29/2017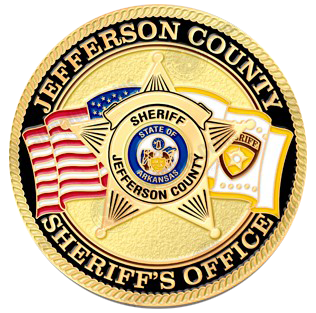 FOR IMMEDIATE RELEASE
MEDIA CONTACT
Major Lafayette Woods, Jr.
Operation Commander/Public Information Officer
870.541.5351-OFFICE/870.329.5652-CELL
Email: lafayette.woods@jeffcoso.org
SHERIFF'S OFFICE LAUNCH INVESTIGATION AFTER MULTIPLE HORSES FOUND DEAD: Jefferson County, Arkansas – Wednesday, March 29, 2017 – Following at least two separate reports of deceased horses being abandoned by the roadside, the Jefferson County Sheriff's Office has launched an investigation.
On Friday, March 24, 2017 deputies were dispatched to an area near Lock and Dam Number 5 in Wright, AR, where they discovered a horse bound with a rope at its feet near a foal or newborn horse. Days prior deputies received the similar report involving another horse abandoned near NCTR Road in Jefferson, Arkansas.
Upon arrival at both scenes, deputies did not locate any witnesses who saw the body of the horses being abandoned. After deputies found no sign of trauma or gunshot wounds during their preliminary review, the Jefferson County Road Department was contacted to remove the horses. The cause and manner in which the horses died is yet to be determined.
The investigation is on-going. Anyone with information concerning the identity of the person(s) responsible for this crime is asked to contact the Criminal Investigation Division of the Jefferson County Sheriff's Office at (870) 541-5496 from 8am to 5pm or 24/7 non-emergency (870) 541-5300. As always, caller's anonymity is guaranteed. Tips can also be forwarded via the internet by visiting www.jeffcoso.org and scrolling down to the section entitled Crime Tip Hotline or Submit Via Email and click on the link, which will enable citizens to submit the tips via email to tips@jeffcoso.org. There is a reward being offered for information that results in the successful arrest and conviction of any person(s) involved.
Click HERE to access photo's of the deceased horses.