A MEMBER OF THE JEFFERSON COUNTY SHERIFF'S OFFICE IS ON PAID ADMINISTRATIVE LEAVE FOLLOWING A DEPUTY-INVOLVED SHOOTING
04/11/2017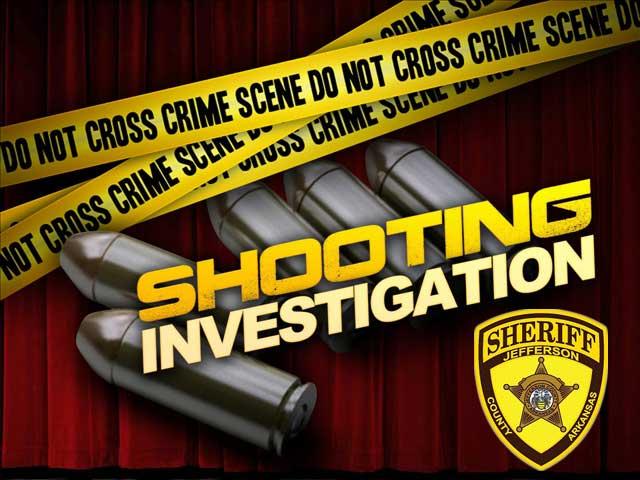 FOR IMMEDIATE RELEASE
MEDIA CONTACT
Major Lafayette Woods, Jr.
Operation Commander/Public Information Officer
870.541.5351-OFFICE/870.329.5652-CELL
Email: lafayette.woods@jeffcoso.org
A MEMBER OF THE JEFFERSON COUNTY SHERIFF'S OFFICE IS ON PAID ADMINISTRATIVE LEAVE FOLLOWING A DEPUTY-INVOLVED SHOOTING: Jefferson County, Arkansas - April 11, 2017-A Jefferson County Sheriff's Office Corporal, whose name is being withheld is on paid Administrative Leave pending the outcome of an administrative investigation following a deputy-involved shooting that occurred at the Greenwood Manor Apartment Complex located at 3200 S. Fir Street within the city limits of Pine Bluff, Arkansas.
The Jefferson County Sheriff's Office have learned that at approximately 7:30 a.m. this morning that a corporal assigned to the agencies uniformed patrol division, who also serves as a courtesy law enforcement officer at the Greenwood Manor Apartment Complex responded to a domestic disturbance complaint at apartment G-24 within the complex. The corporal was assisted by a member of the Pine Bluff Police Department.
Upon responding to apartment G-24,where the door was ajar the corporal announced his presence and entered the apartment. While inside he observed furniture overturned and the inner of the apartment in a disarray. Also while inside the apartment, the corporal encountered the tenant, an African American woman later identified Theresa Hawkins. According to the corporal, Hawkins, who was crying and distraught was also bleeding from the side of her face as a result of being struck with a board or foreign object by her boyfriend, Demetrius B. Ruff, Jr (23).
Ruff was found inside the rear bedroom and when the corporal attempted to handcuff him and take him into custody, Ruff refused and a struggle ensued between the two. The officer also assisted in the struggle, which forced the three outside the apartment. The corporal fell during the struggle at which time he reported being struck in the face by Ruff at least two times. The corporal responded by drawing his service weapon and discharging two shoots missing Ruff. The corporal involved although dazed from the hits he sustained during the struggle with Ruff, his injuries were said to be non-life threatening. Hawkins' injuries required medical attention and several stitches.
Ruff fled on foot and is still at-large. He is wanted by the Pine Bluff Police Department for 2nd degree battery on a law enforcement officer and 3rd degree domestic battery against Hawkins.
Any/all evidence will be evaluated as this internal investigation progresses. During the investigation, the corporal involved will remain on administrative leave with pay pending the findings in this investigation.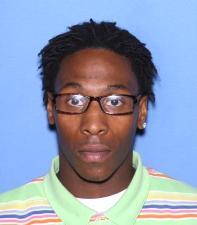 Demetrius B. Ruff, Jr.
Description
Date Of Birth:
02/01/1994
Race:
Black
Gender:
Male
Height:
5' 9"
Weight:
165
Hair:
Black
Eye:
Brown
Complexion:
Medium
Be on the lookout for Demetrius Ruff. He's wanted for 2nd degree battery on a Police Officer. His last known address is 2618 South Linden Street. He works at the old Movie-Go-Round building just north of Shipley's donuts located at 28th & Hazel. Be cautious because he will fight but also be prepared for him to flee. If contact is made with Ruff, arrest on probable cause and contact Pine. luff Police Department Detective Sergeant Brett Talley #4816 at 870-692-7989.