Update: Corporal Resigns Amid Internal Affairs Administrative Investigation
04/14/2017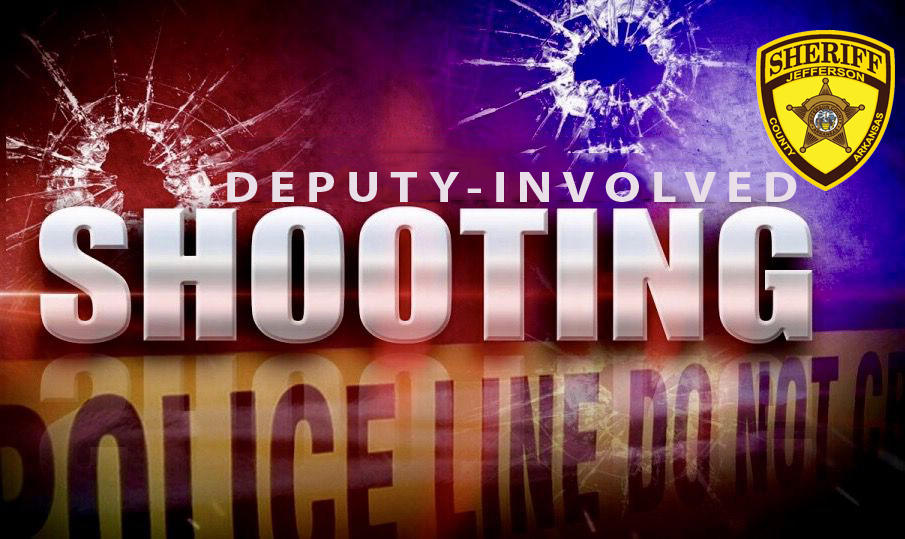 FOR IMMEDIATE RELEASE
MEDIA CONTACT
Major Lafayette Woods, Jr.
Operation Commander/Public Information Officer
870.541.5351-OFFICE/870.329.5652-CELL
Email: lafayette.woods@jeffcoso.org
UPDATE: CORPORAL RESIGNS AMID INTERNAL AFFAIRS ADMINISTRATIVE INVESTIGATION: Jefferson County, Arkansas - April 14, 2017-Just days following the launch of an Internal Affairs Investigation, Jefferson County Sheriff, Gerald Robinson has accepted the resignation of Corporal Gerald Canada, effective April 13, 2017. Canada, a 7-year veteran with the agency discharged his duty weapon following a reported domestic battery call at the Greenwood Manor Apartment Complex located at 3200 S. Fir Street in Pine Bluff, AR, allegedly striking the suspect, Demetrius B. Ruff, Jr, 23.
Canada's resignation comes amid an administrative investigation, which is still on-going and being conducted by the Jefferson County Sheriff's Office Internal Affairs Division.
"As we do in all deputy-involved shootings and notification of the discharging of a service weapon, we ordered an administrative investigation by our Internal Affairs Division for the sole purpose of keeping with the mission of the Internal Affairs Division. That mission is to aid the sheriff's office in maintaining the public's trust by conducting fair and impartial administrative investigations of deputy's and other personnel involved in critical incidents such as those that result in use-of-force, said the agencies Spokesman and Operations Commander, Major Lafayette Woods, Jr."
Canada's letter of resignation did not cite a reason for his resignation.