SHERIFF'S INVESTIGATORS SEEK STORAGE BUILDING BURGLARY SUSPECT(S)
04/27/2017
Pictured Above: Unidentified suspect fleeing from police on stolen 4-wheeler.
FOR IMMEDIATE RELEASE
MEDIA CONTACT
Major Lafayette Woods, Jr.
Operation Commander/Public Information Officer
870.541.5351-OFFICE/870.329.5652-CELL
Email: lafayette.woods@jeffcoso.org
SHERIFF'S INVESTIGATORS SEEK STORAGE BUILDING BURGLARY SUSPECT(S): Jefferson County, Arkansas - April 27, 2017-Jefferson County Sheriff's Office Criminal Investigators are seeking the public's help identifying a man captured on in-car police dash camera, riding one of two 4-wheelers that investigators confirmed were stolen from their secure storage facility.
The suspect seen in the video was initially encountered by local law enforcement near Joneswood Drive/Moreland Street in Pine Bluff, Arkansas. The officer pursued the suspect on the 4-wheeler before it struck the officers vehicle and suspect fled on foot.
The 4-wheeler, a green 2012 Kawasaki Brute Force 750 was recovered at the scene. The unidentified suspect; however, is still at-large along with a black 2012 Kawasaki Brute Force 750 4-wheeler.
Anyone with information regarding the suspect's identity and/or whereabouts is urged to contact Investigator Johnathan Powell at the Jefferson County Sheriff's Office Criminal Investigation Division (870) 541-5496 from 8am to 5pm or 24/7 at (870) 541-5300 (non-emergency) with reference title "Stolen 4-wheeler" Tips can also be forwarded via the internet by visiting www.jeffcoso.org and scrolling down to the section entitled Crime Tip Hotline or Submit Via Email and click on the link, which will enable citizens to submit the tips via email to tips@jeffcoso.org.
Anyone who provides information that results in the identity, arrest, and conviction of the suspect shown in the video or his accomplice may be eligible for a reward.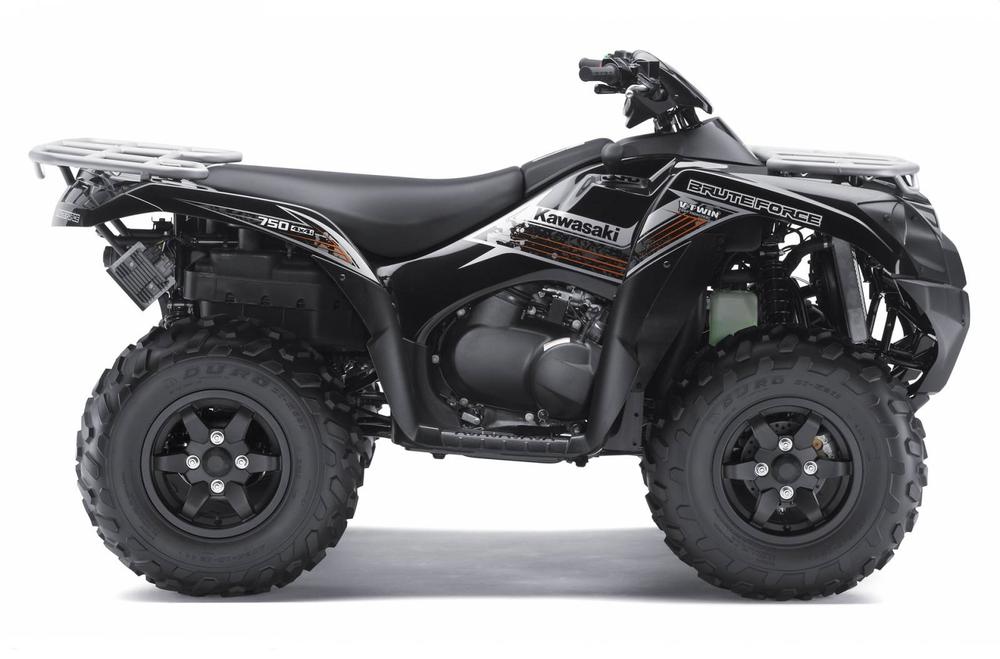 Pictured Above: Photo of unrecovered 4-wheeler
Description: 2012 Kawasaki Brute Force 750