JEFFERSON COUNTY SHERIFF'S OFFICE INVESTIGATING EARLY MORNING HOMICIDE
05/03/2017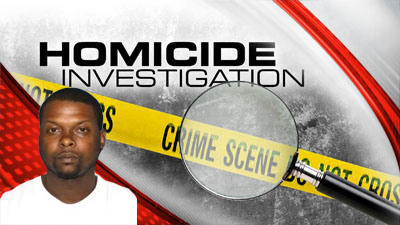 Pictured Above: Jeremy Mickens, suspect in early morning homicide
FOR IMMEDIATE RELEASE
MEDIA CONTACT
Major Lafayette Woods, Jr.
Operation Commander/Public Information Officer
870.541.5351-OFFICE/870.329.5652-CELL
Email: lafayette.woods@jeffcoso.org
JEFFERSON COUNTY SHERIFF'S OFFICE INVESTIGATING EARLY MORNING HOMICIDE: Jefferson County, Arkansas – May 3, 2017 – The Jefferson County Sheriff's Office is investigating an early morning homicide.
At 12:19 a.m., Jefferson County Sheriff's Office deputies were dispatched to the 8907 Via Lane, just outside the city limits of Pine Bluff, Arkansas. Upon arrival, deputies located the lifeless body of the victim, 37-year-old Steve Ault w/m, laying in a nearby ditch. Ault appeared to have suffered multiple gunshots wounds.
The suspect, 33-year-old Jeremy Mickens b/m was located in the front yard of a neighboring residence, where his girlfriend lives. Mickens was taken into custody without incident and immediately requested counsel.
Investigators arrived a short time later to speak with witnesses and process the crime scene.
Jefferson County Coroner, Chad Kelley and Deputy Coroner, Kim Phillips both responded to the scene, where Ault was pronounced dead. Mickens was later transported to the W.C. "Dub" Brassell Adult Detention Center, where he was booked in and held on probable cause for 1 count of 1st degree murder in the shooting death of Ault. A bond has not yet been issued, as Mickens will likely appear in court at 9 o'clock Thursday morning for a probable cause hearing before the Honorable First Division District Court Judge, Kimberly Bridgforth on the above-mentioned charge. The investigation is on-going.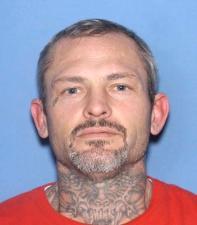 Steve Ault, 37 YOA