Jefferson Co. Juvenile Escapee Captured
06/07/2017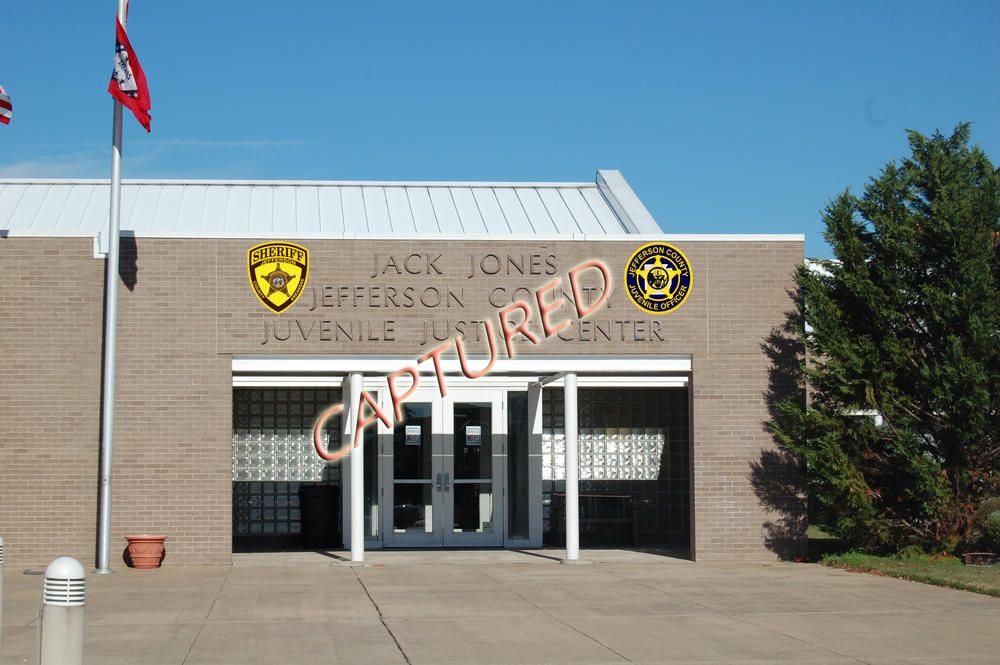 FOR IMMEDIATE RELEASE
MEDIA CONTACT
Major Lafayette Woods, Jr.
Operation Commander/Public Information Officer
870.541.5351-OFFICE/870.329.5652-CELL
Email: lafayette.woods@jeffcoso.org
JEFFERSON COUNTY JUVENILE ESCAPEE CAPTURED: Jefferson County, Arkansas - June 7, 2017- A 17-year-old white male juvenile who escaped from the Jack Jones Juvenile Justice Center (JJC), operated by the Jefferson County Sheriff's Office is in custody following a nearly night long search.
The 17-year-old whose name is not being released, escaped from JJC yesterday afternoon. The escape took place shortly after the teen was arrested and transported to JJC, where he was booked in multiple charges of fleeing, possession of a controlled substance, and traffic infractions. The teen was also wanted in connection with at least one residential burglary according to the Criminal Investigation Division of the Jefferson County Sheriff's Office.
After detention center staff showered the teen and dressed him in a detention center issued jumpsuit, the teen was allowed a phone call. While on the phone, the teen abruptly ended his call and quickly exited an automated door controlled by personnel in the facilities main control station, who was unlocking the door for a repair person that was exiting the facility.
The teen fled east on foot towards the Regional Park area, where he jumped into a body of water northeast of Regional Park. The teen was observed by sheriff's deputies climbing a tree along a small island surrounded by water that was approximately 60 yards from the surface of a small pond inside the park. However, due to the high vegetation, deputies lost visual of the teen. A aerial drone was used to attempt maintain a visual location of the teens location. Meanwhile, the sheriff's office marine patrol was dispatched and arrived a short time later. At least two boats were deployed. Deputies navigated through the water and combed through vegetation but were unsuccessful in locating the teen.
The sheriff's office requested the assistance of canines from the Arkansas Department of Corrections (ADC), who specialize in tracking. ADC canine personnel arrived a short time later with their tracking canines. ADC personnel were placed in boats, along with their canine and began a subsequent search for the teen. An initial track was located by the canine but was quickly lost. Sheriff's deputies also utilized department owned ATV's to comb the wooded area around Regional Park and the Delta River Nature Center but were unsuccessful in locating the teen. Deputies suspended their search of Regional Park at midnight after a tip was received led deputies and investigators to the teens father's residence on Sulphur Springs Road. The teen was found inside the residence and taken into custody just before 9 o'clock this morning.
Under heavy guard, the teen was then transported to JJC and booked in on previous charges stemming from yesterdays arrest in addition to the charge of escapee. No court date has been set.