Jefferson County District Court Warrant Amnesty Day(s) Program
06/20/2017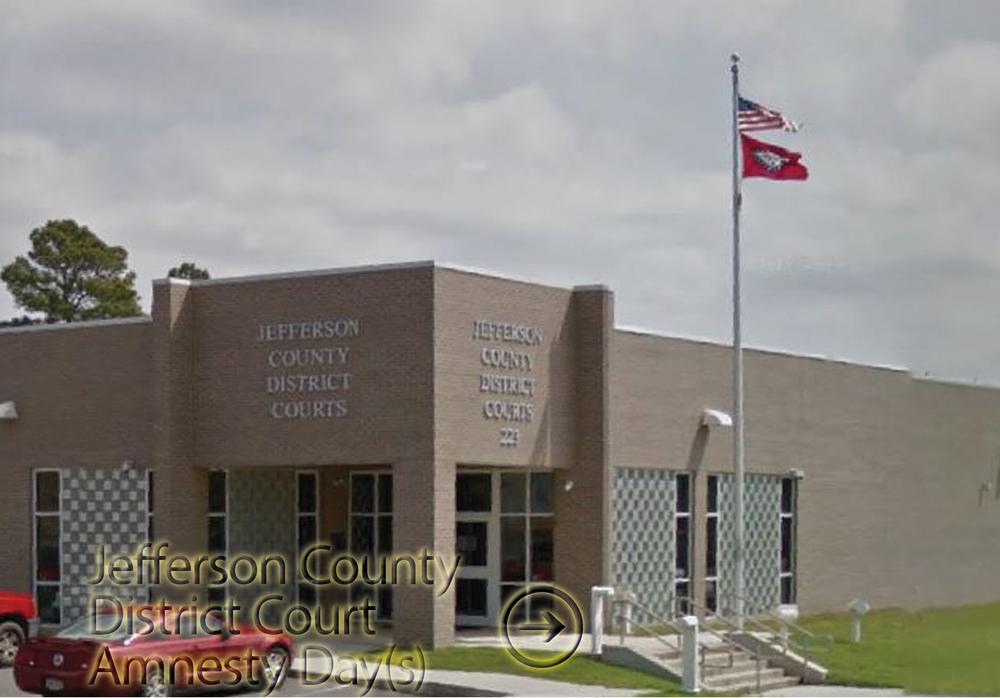 Warrants forgiven for individuals who appear in court
FOUR DAYS ONLY
8:30 a.m.
June 20th, 21st, 22nd, 23rd 2017
The Jefferson County District Court and the Pine Bluff District Court have announced the "Warrant Amnesty Program." The Program will run from June 20th –June 23, 2017. During this period of time, no payment will be required to be reinstated on payment plans. The intent of the "Warrant Amnesty Program" is to afford individuals the opportunity to appear in court and receive amnesty for warrant(s) for arrest in order to avoid arrest in the future.
In order to qualify, individuals with outstanding warrants must appear in court no later than 8:30 a.m. on either of the amnesty days (June 20th – June 23rd 2017).
The general incentive of an amnesty program is for the individual with an outstanding warrant includes:
Dismissal of arrest warrant

No arrests while voluntarily handling outstanding warrants

Resetting of court proceedings associated with warrants for arrest
Call (870) 541-4646 Div 1 or (870) 850-7584 Div 2
for questions or more information.