JEFF. CO. AMNESTY PERIOD ENDS; SIXTEEN ARRESTED DURING FIRST DAY OF A SERIES OF EARLY MORNING WARRANT ROUNDUPS
06/27/2017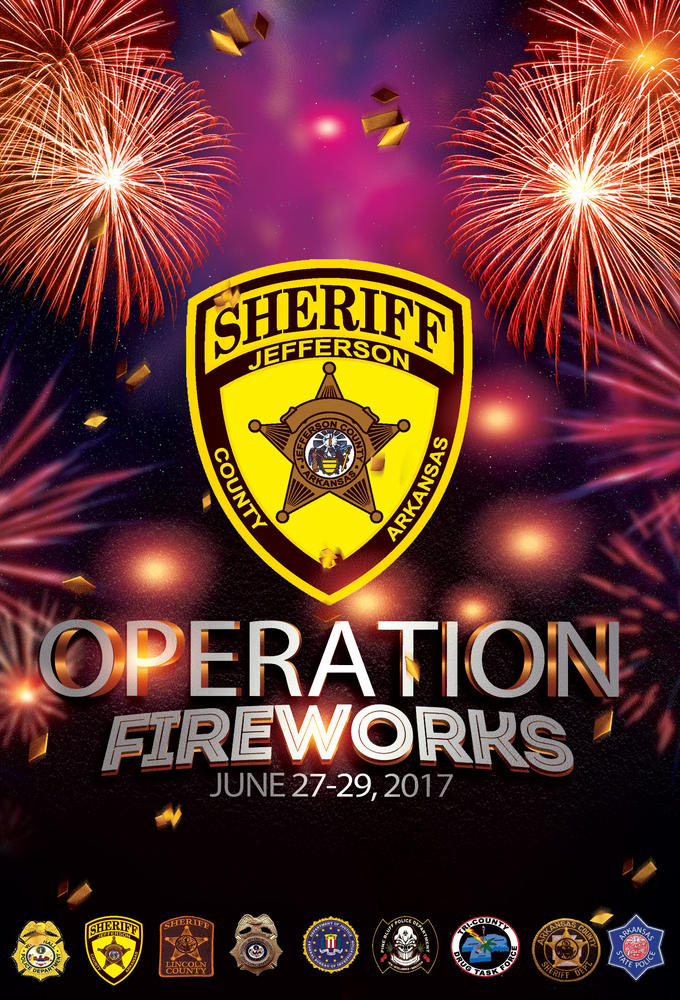 FOR IMMEDIATE RELEASE
MEDIA CONTACT
Major Lafayette Woods, Jr.
Operation Commander/Public Information Officer
870.541.5351-OFFICE/870.329.5652-CELL
Email: lafayette.woods@jeffcoso.org
JEFF. CO. AMNESTY PERIOD ENDS; SIXTEEN ARRESTED DURING FIRST DAY OF A SERIES OF EARLY MORNING WARRANT ROUNDUPS: Jefferson County, Arkansas - June 27, 2017-The Honorable Kimberly Bridgforth, First Division Judge of the Jefferson County/Pine Bluff District Court offered amnesty on warrant fees during a 4-day amnesty period that began June 20th, 2017 through June 23rd, 2017. Court clerk's reported a significant response by those with active warrants for their arrest. Individuals who took advantage of the 4-day amnesty period appeared in court between June 20th – June 23rd to address their outstanding obligations. As a result of their voluntary appearance under the amnesty period, individuals with outstanding warrants had their warrants waived in lieu of being arrested.
Meanwhile, those who failed to appear in court during the amnesty period, risk being arrested during a series of early-morning warrant roundups conducted by multiple federal, state, and local law enforcement personnel as part of "Operation Fireworks." The operation was led by the Jefferson County Sheriff's Office. Assisting in the operation were law enforcement officers from the Federal Bureau of Investigation, Arkansas State Police, Arkansas Beverage Control, Lincoln County Sheriff's Office, Arkansas County Sheriff's Office, Tri-County Drug Task Force, and Pine Bluff Police Department.
Just after dawn on Tuesday, June 27, 2017, more than 40 law enforcement officers met for an operational briefing before heading out to attempt to execute more than 200 arrest warrants. Among the category of warrants given to officers included the following: Failure to Appear, Failure to Comply, Body Attachment (Child Support), Theft of Property Warrants, Aggravated Assault, Domestic Battery, Forgery, Violation for Failure to Register as a Sex Offender, Possession of Controlled Substance, Petition to Revoke, Burglary and Possession of Firearms.
The results for the warrant round are as follows:
A total of 16 people were arrested

13 felony warrants were served

6 misdemeanor warrants were served

Bond amount for warrants served totaled $103,172.37
During the operation, deputies arrested Anthony Graydon, 44, on a felony bench warrant for forgery charges. During Graydon's arrest, deputies also found and seized marijuana and three firearms; two of which were stolen. Graydon was subsequently charged with Possession with the Purpose to Deliver, Simultaneous Possession of Drugs and Firearms, and Theft by Receiving. Grayson is currently being held at the W.C. "Dub" Brassell Adult Detention Center (DBDC) on probable cause for the aforementioned charges.
"The Jefferson County Sheriff's Office would like to advise the public that warrant roundups will continue throughout the year and encourage all individuals with outstanding warrants to turn themselves in or they will be arrested at the residence or place of employment, said Major Lafayette Woods."
Please contact Division 1 of the Jefferson County/Pine Bluff District Court at (870) 541-4646 or the Jefferson County Sheriff's Office Warrants Division at (870) 541-5351 if you think you may have a warrant for your arrest or risk being arrested.