SHERIFF'S DEPUTIES RESPOND TO FATAL PEDESTRIAN TRAIN COLLISION
07/12/2017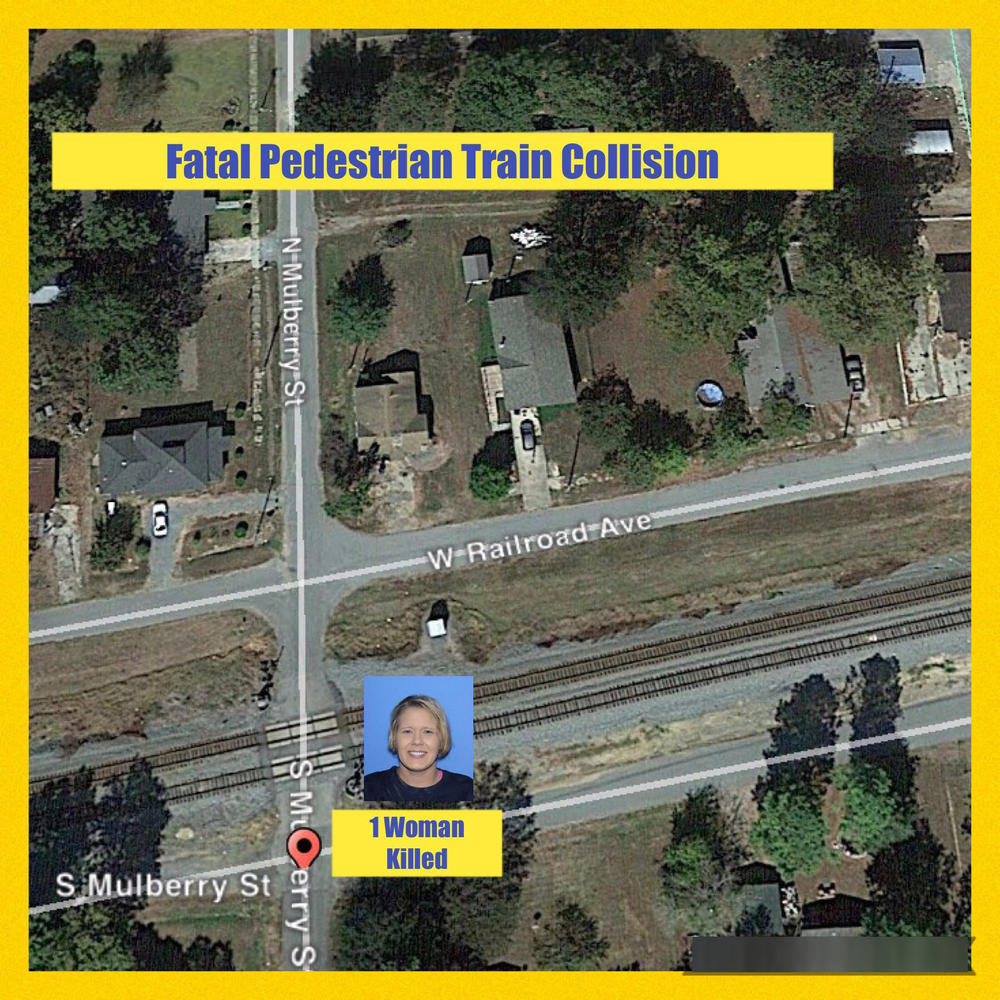 FOR IMMEDIATE RELEASE
MEDIA CONTACT
Major Lafayette Woods, Jr.
Operation Commander/Public Information Officer
870.541.5351-OFFICE/870.329.5652-CELL
Email: lafayette.woods@jeffcoso.org
SHERIFF'S DEPUTIES RESPOND TO FATAL PEDESTRIAN TRAIN COLLISION: Jefferson County, Arkansas - July 12, 2017- On Tuesday, July 11, 2017, deputies and investigators from the Jefferson County Sheriff's Office were dispatched to the scene of an overnight Union Pacific Railroad train collision involving a pedestrian near a railroad crossing located at the intersection of Mulberry Street in Humphrey, Arkansas. The call was received just before 10:00 p.m.
Upon arrival, deputies and investigators spoke with Humphrey Police Chief, Scott Meredith, who directed them to the body of 31-year-old, Amanda Allen of Humphrey, Arkansas. Allen's body was observed lying in a grassy area near the railroad tracks, approximately 2 miles from the point of impact at the intersection of Mulberry Street and the railroad crossing.
Deputies and investigators then walked approximately 4 miles along the track to the engine compartment of the locomotive, where they spoke with Ted Broberg, Union Pacific Railroad Manager of Operations Practices. Broberg reported that the locomotive engineer, Robert Bajorek and Conductor Brian Weatherford had already been removed from the locomotive and departed from the scene.
At the time of the collision, the 93 car train was being powered by three (3) locomotives, weighing a total of 5,930 tons and 7,052 ft. in length. According to David Bratton, Bajorek and Weatherford reported seeing Allen on or near the tracks at which time the emergency brakes equipped on the train were applied. Shortly after applying the brakes, Union Pacific radio dispatch was contacted and advised of the collision.
Allen's body was transported to the Jefferson County Coroner's Office until it can be transported to the Arkansas State Crime Laboratory for an autopsy.
Amanda Allen