DEPUTIES RESPOND TO DOUBLE VEHICLE-TRAIN FATALITY
07/27/2017
Pictured Above: Wreckage from single vehicle collision with Union Pacific Railroad Train in Wabbaseka, Arkansas.
FOR IMMEDIATE RELEASE
MEDIA CONTACT
Major Lafayette Woods, Jr.
Operation Commander/Public Information Officer
870.541.5351-OFFICE/870.329.5652-CELL
Email: lafayette.woods@jeffcoso.org
SHERIFF'S DEPUTIES RESPOND TO DOUBLE VEHICLE-TRAIN FATALITY: Jefferson County, Arkansas - July 27, 2017- On Thursday, July 27, 2017, deputies and investigators from the Jefferson County Sheriff's Office were dispatched to Paw-Paw Road in Wabbaseka, Arkansas to the scene of a collision involving a Union Pacific Railroad Train and a blue Chevrolet Cruze 4-door passenger vehicle.
Upon arrival, deputies and investigators began processing the scene. The initial point of impact between the vehicle and train occurred at the intersection of Garrett Road/railroad crossing, east of U.S. Highway 79 North. From the initial point-of-impact, the train forced the vehicle and its three (3) occupants approximately 1,537 feet south along the railroad tracks to its final place of rest, approximately 30 yards southeast of the railroad crossing at Paw-Paw Road on the eastside of the railroad tracks.
The driver of the vehicle, 25-year-old Genesis Dendy of Altheimer, Arkansas was immediately airlifted by an air ambulance service to Baptist Health Medical Center in Little Rock, AR. Her condition was last reported as critical. The vehicles' front passenger, Shamri Cole-Cox, 27 of Altheimer, Arkansas and rear passenger, Talisa Cannon, 28 also of Altheimer, AR were both pronounced.
At the time of the collision, the 6,735 feet train powered by two (2) locomotives was carrying 110 railroad cars of which 42 were loaded and 68 were empty.
The bodies of Cox and Cannon were transported to the Jefferson County Coroner's Office until they can be taken to the Arkansas State Crime Laboratory for an autopsy.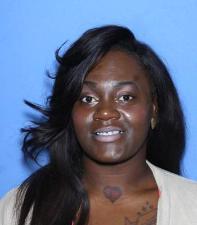 Genesis Dendy, 25
Shamri Cole-Cox, 27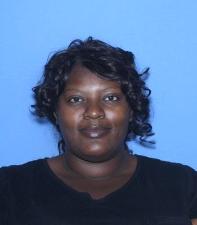 Talisa Cannon, 28