SHERIFF'S OFFICE SEEKS PUBLIC'S HELP IDENTIFYING SUSPECT AND TRUCK USED IN THEFT
08/11/2017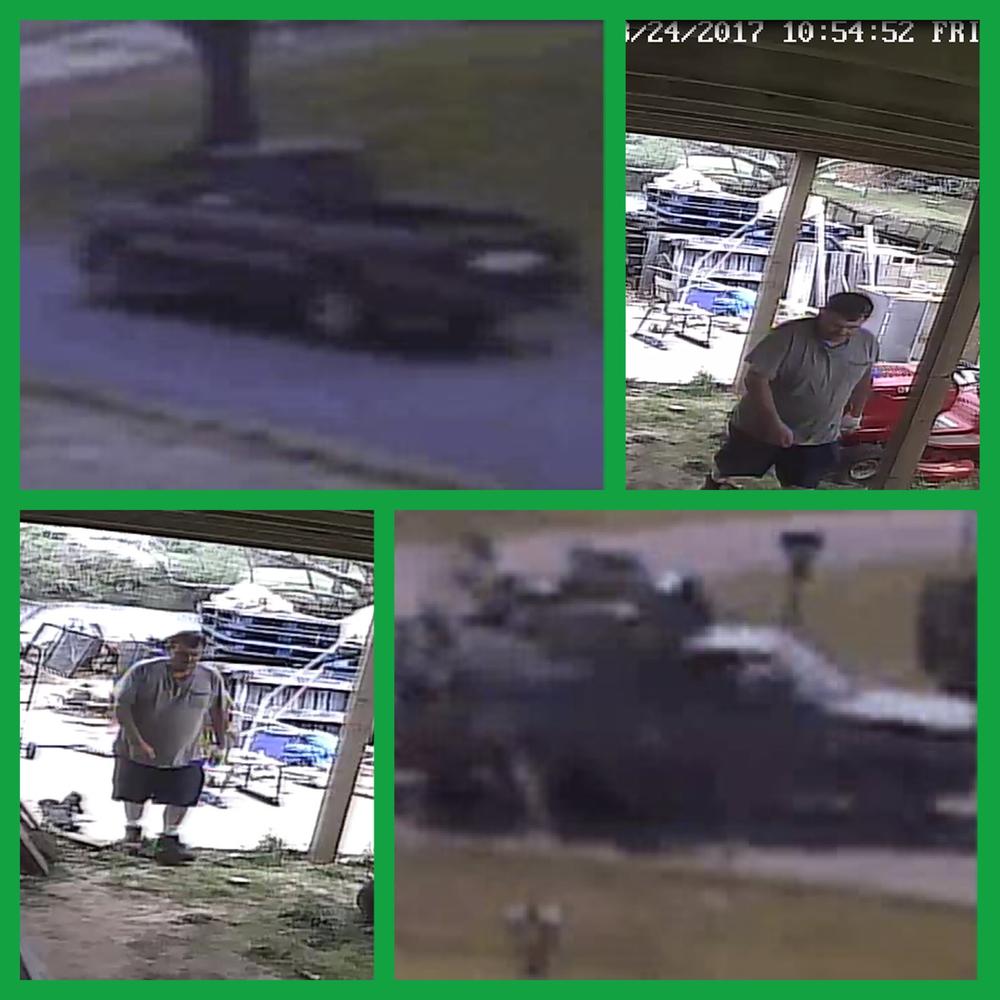 Pictured Above: Video surveillance of suspect/truck involved in theft of property
FOR IMMEDIATE RELEASE
MEDIA CONTACT
Major Lafayette Woods, Jr.
Operation Commander/Public Information Officer
870.541.5351-OFFICE/870.329.5652-CELL
Email: lafayette.woods@jeffcoso.org
SHERIFF'S OFFICE SEEKS PUBLIC'S HELP IDENTIFYING SUSPECT AND TRUCK USED IN THEFT: Jefferson County, Arkansas - August 11, 2017- The Criminal Investigation Division (CID) of the Jefferson County Sheriff's Office is seeking the help of the public to identify a man captured in security camera footage stealing several items the yard of a Island Harbor resident.
Deputies responded to a report of a theft within the 3200 block of Holiday Drive in Jefferson County, Arkansas. Video surveillance at the property captured an unknown white male entering onto the property, removing a number of items, and then placing them in the bed of his pickup truck before fleeing the area. A copy of that video surveillance was later provided to the Jefferson County Sheriff's Office CID for review.
"Although portions of the video surveillance are distorted and of poor quality, there are other portions that are remarkably clearer. Therefore, we're hoping that the public will be able to identify the suspect depicted in the video. A reward up to $1,000.00 may be offered to anyone with information that leads to the identity, arrest, and prosecution of the suspect, said Major Lafayette Woods."
If you have information relevant to this crime or the suspect depicted in the video surveillance, please contact CID Sergeant John Bean at (870) 541-5496, (870) 329-5648. Caller's anonymity is guaranteed.