SUSPECT IDENTIFIED IN HOLIDAY DRIVE THEFT; ARREST MADE
08/15/2017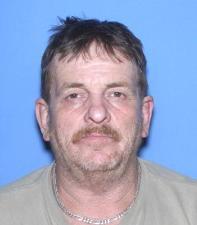 Pictured Above: Martin Maness, 57, arrested on felony theft charges
FOR IMMEDIATE RELEASE
MEDIA CONTACT
Major Lafayette Woods, Jr.
Operation Commander/Public Information Officer
870.541.5351-OFFICE/870.329.5652-CELL
Email: lafayette.woods@jeffcoso.org
SUSPECT IDENTIFIED IN HOLIDAY DRIVE THEFT; ARREST MADE: Jefferson County, Arkansas - August 15, 2017- The Criminal Investigation Division (CID) of the Jefferson County Sheriff's Office arrested 57-year-old Martin Maness of Pine Bluff, Arkansas in connection with the theft from a residence located within the 3200 block of Holiday Drive in Jefferson County, Arkansas.
On or about March 23, 2017, the victim of the theft discovered that Maness, unidentified at the time of the theft had entered onto his property and removed several items. Maness loaded the bed or cargo area of his truck with the stolen items and fled from the area. The theft was captured on video surveillance, which was then published on Jefferson County Sheriff's Office webpage www.jeffcoso.org as well as the agencies Facebook social media government page to the general public with the offering of a reward up to $1,000.00.
Shortly after being published, the Jefferson County Sheriff's Office CID received information that led investigators to Maness, who was arrested without incident. Maness waived his right to counsel and admitted to investigators of committing the theft. Maness was transported to the W.C. "Dub" Brassell Adult Detention Center and held on probable cause for felony theft of property.