PARTNERSHIP HELPS BRING CHRISTMAS CHEER TO CHILDREN OF INCARCERATED PARENTS
12/18/2017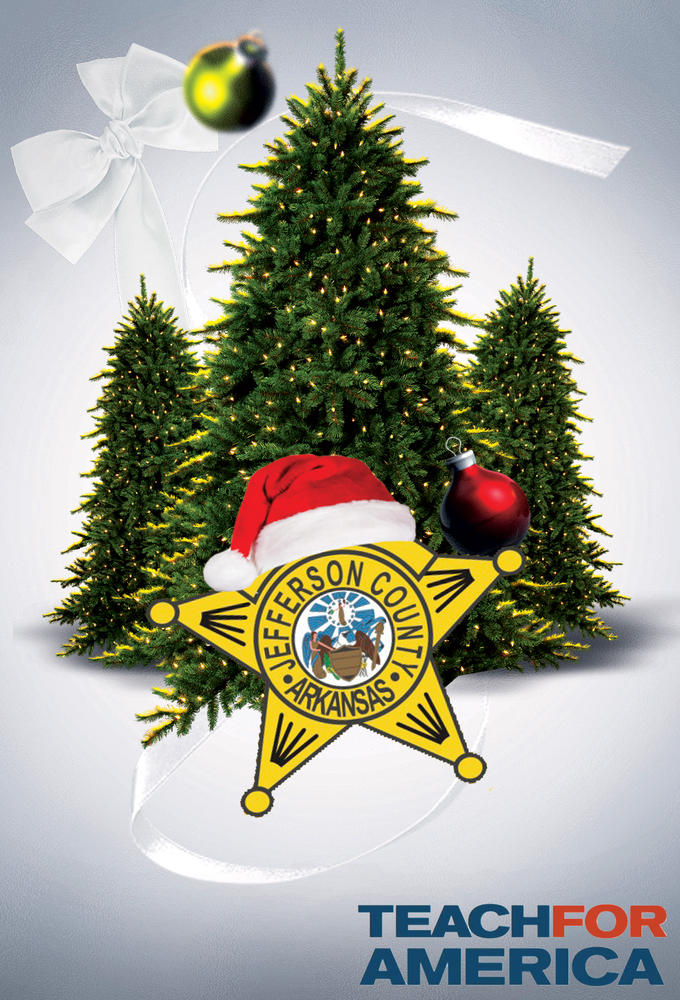 FOR IMMEDIATE RELEASE
MEDIA CONTACT
Major Lafayette Woods, Jr.
Operation Commander/Public Information Officer
870.541.5351-OFFICE/870.329.5652-CELL
Email: lafayette.woods@jeffcoso.org
PARTNERSHIP HELPS BRING CHRISTMAS CHEER TO CHILDREN OF INCARCERATED PARENTS: Jefferson County, Arkansas - December 18, 2017 – The Jefferson County Sheriff's Office is set to make several stops on Friday, December 22, 2017 to provide a little Christmas cheer to area children whose parents are incarcerated at the Arkansas Department of Corrections (ADC).
Deputies from the Jefferson County Sheriff's Office (JCSO) will deliver gifts to needy children living in Jefferson County, Arkansas. The deliveries are part of effort collaborative effort created by the Palarm Missionary Baptist Church of Mayflower, Arkansas, who this year are being assisted by Teach for America and JCSO. The three are working with the J. Aaron Hawkins, Sr. Center-Wrightsville Women's Prison to host an Angel Tree for 153 children, who will be without one or both parents this holiday season as a result of their parent(s) being incarcerated. This initiative is being conducted in 30 counties across the State of Arkansas.
According to a study by the National Resource Center on Children & Families (2014), more than 2.7 million children in the United States have an incarcerated parent, which is 1 in 28 children. "The impact of those statistics are alarming and makes it tough for some families during the holidays," said JCSO Operations Commander, Major Lafayette Woods, Jr.
The National Resource Center on Children & Families suggests that while many of the risk factors children of incarcerated parents experience may be related to parental substance abuse, mental health, inadequate education, or other challenges, parental incarceration increases the risk of children living in poverty or experiencing household instability independent of these other problems.
"As a child, my siblings and I were very fortunate to have both parents during our upbringing and through our adult lives," said Major Woods. "As children, we never experienced going without life's necessities and a joyful Christmas by waking up to a room filled with the things we hoped that Santa (our parents) would bring us."
The partnership between JCSO and Teach for America is an opportunity for the two to collaborate in order to spread a little holiday cheer by stepping up and supporting those families who do not have the traditional home setting.
"Although we understand that Christmas is a time to remember and celebrate the birth of Jesus Christ, witnessing a child waking up on Christmas and making their way to the Christmas tree to unwrap a gift is blessing," said Major Woods. "The look on their faces is priceless."
On Tuesday, December 19, 2017, the group will be checking their list and checking it twice to ensure that all 153 children receive something for Christmas.