FIGHT ENDS IN SHOOTING OUTSIDE H&R FOOD MART 1 CONVENIENCE STORE
04/16/2018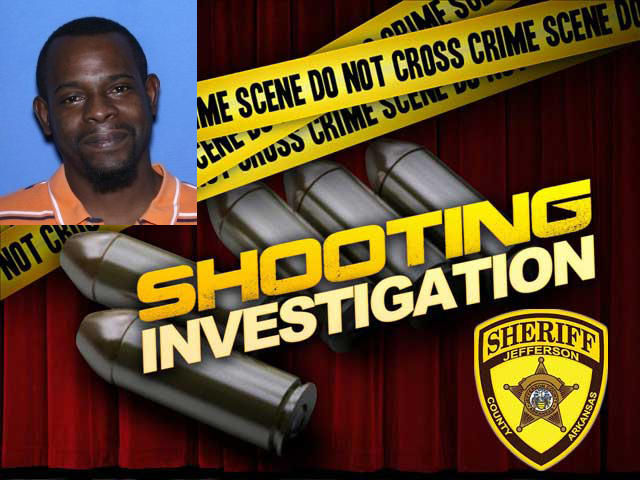 Pictured Above: Damon Gaddy, 36, suspect wanted in connection with Sunday night shooting
FOR IMMEDIATE RELEASE
MEDIA CONTACT
Major Lafayette Woods, Jr.
Operation Commander/Public Information Officer
870.541.5351-OFFICE/870.329.5652-CELL
Email: lafayette.woods@jeffcoso.org
FIGHT ENDS IN SHOOTING OUTSIDE H&R FOOD MART 1 CONVENIENCE STORE: Jefferson County, Arkansas - April 16, 2018-Jefferson County Sheriff's Office investigators are investigating a fight that ended in gunfire outside a convenience store in the City of Altheimer, Arkansas.
The incident is believed to have occurred on Sunday, April 15, 2018 between 8:30 p.m. – 8:40 p.m. in the parking lot of the H&R Food Mart 1 at the corner of Edline Street and E. 3rd Street. Investigators were dispatched at 8:50 p.m. and arrived shortly after.
Witnesses stated that a large fight unfolded with at least one Altheimer man identified as 36-year-old Damon Gaddy brandishing a firearm. According to witnesses, Gaddy first began indiscriminately firing his weapon in the air at least twice. Gaddy then began shooting again, striking the victim 44-year-old Leonard Robinson, of Altheimer, at least three times.
Witnesses recalled Robinson returning to his vehicle and driving from the scene. However, EASI Paramedics were dispatched and intercepted Robinson along Highway 79 just outside of Altheimer. Robinson was attempting to drive himself to the Jefferson Regional Medical Center to seek medical treatment.
Gaddy who is still at-large and wanted in connection with the shooting managed to flee the scene prior to investigators and deputies arriving.
Robinson's wounds were non-life threatening and he is reported to be in stable condition.
Anyone who has additional information about this investigation is asked to contact JCSO's Criminal Investigation Division at (870) 541-5496 Mon - Fri 8:30 a.m. - 5:00 p.m. or 24/7 at (870) 541-5300. Information can also be provided via email at tips@jeffcoso.org, Facebook https://www.facebook.com/jcso1830, and Twitter @JeffCtySO. Caller's anonymity is guaranteed.