HERIFF: $49K OF DRUGS SEIZED IN PINE BLUFF, 1 ARRESTED
05/10/2018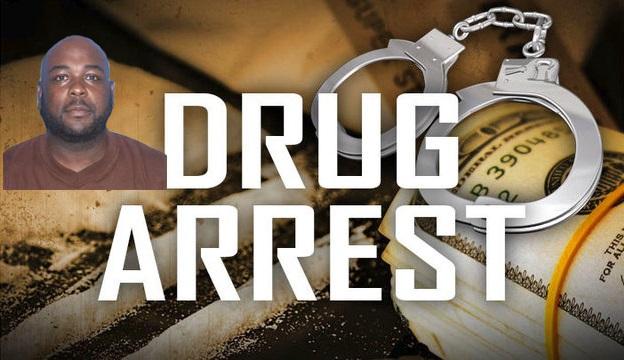 Pictured Above: Rudy Withers, 40
FOR IMMEDIATE RELEASE
MEDIA CONTACT
Major Lafayette Woods, Jr.
Operation Commander/Public Information Officer
870.541.5351-OFFICE/870.329.5652-CELL
Email: lafayette.woods@jeffcoso.org
SHERIFF: $49K OF DRUGS SEIZED IN PINE BLUFF, 1 ARRESTED: Jefferson County, Arkansas - May 10, 2018-Jefferson County Sheriff's Office-Tri-County Drug Task Force Investigators seized 49 pounds of marijuana and arrested one person.
Acting on information received as part of Jefferson County's Gulf Coast High Intensity Drug Trafficking Area (HIDTA) designation by the U.S. Drug Enforcement Administration (DEA), Major Lafayette Woods, Jr. contacted investigators assigned to the Tri-County Drug Task Force, who are responsible for investigating narcotics trafficking in Jefferson, Arkansas, and Lincoln Counties.
Tri-County Drug Task Force Investigators were mobilized and on May 8th set up surveillance at 405 W. 19th Avenue in Pine Bluff, AR. Several suspicious packages were delivered to the residence, which appeared to be abandoned. A short time later, 40-year-old, Rudy Withers was observed by investigators exiting a neighboring residence and arriving at 405 W. 19th Avenue. Withers was further observed handling the boxes.
Withers was immediately detained by investigators. Meanwhile, the packages were secured by investigators, who applied for a search warrant to examine the contents of the packages based on probable cause. A search warrant for the packages was executed and revealed approximately 49-pounds of suspected marijuana. A subsequent search warrant was executed on Withers residence, where investigators seized an additional quantity of suspected marijuana, methamphetamine, and drug paraphernalia. The estimated street value of the drug seized was $49,000.00.
Withers was arrested and charged with offenses related to the possession of a controlled substance (marijuana) with purpose to deliver, possession of controlled substance (methamphetamine), and possession of drug paraphernalia.
Additionally, due to the close proximity of Bethany Chapel Missionary Church at 1923 S. Olive Street in Pine Bluff, AR, Withers also facing an enhanced penalty pursuant to Arkansas Code Annotated 5-64-411. Proximity to certain facilities, whereby a person is subject to an enhanced sentence of an additional term of imprisonment of ten (10) years if the offense is committed on or within one thousand feet (1,000') of the real property of a church.