UPDATE: VEHICLE OF MURDERED FAULKNER COUNTY WOMEN LOCATED
07/17/2018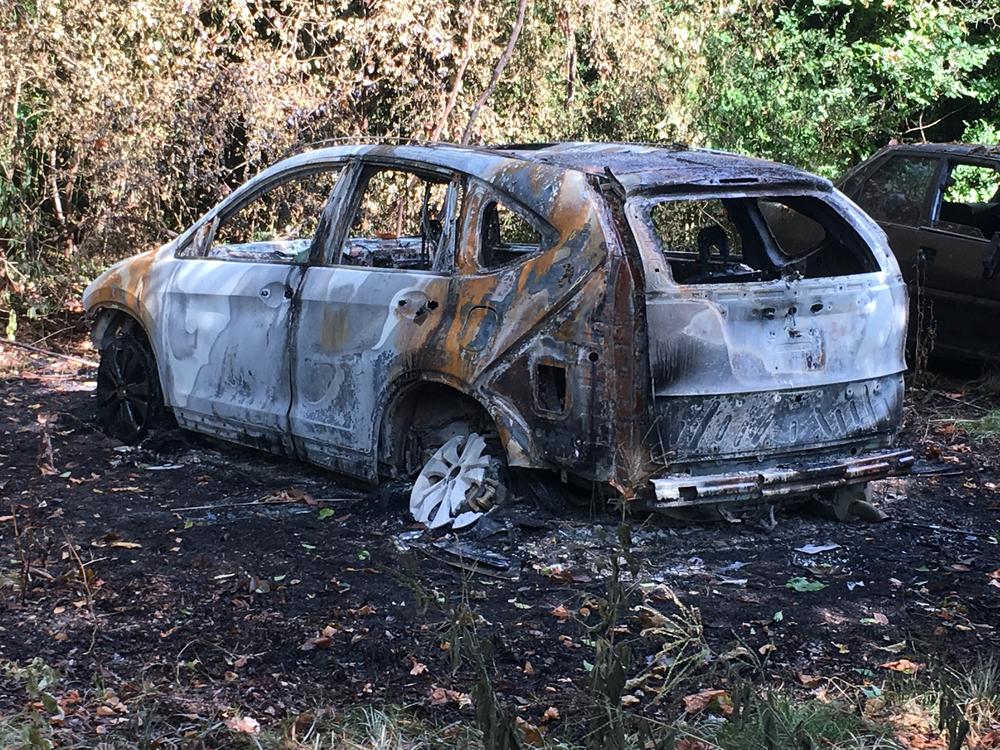 Missing vehicle of Elvia Fragstein (Photo: KATV Channel 7 News)
FOR IMMEDIATE RELEASE
MEDIA CONTACT
Major Lafayette Woods, Jr.
Operation Commander/Public Information Officer
870.541.5351-OFFICE/870.329.5652-CELL
Email: lafayette.woods@jeffcoso.org
UPDATE: VEHICLE OF MURDERED FAULKNER COUNTY WOMEN LOCATED: Jefferson County, Arkansas - July 17, 2018 –The missing vehicle belonging to 71-year-old homicide victim Elvia Fragstein has been found.
Fragstein's body on Wednesday, July 11, 2018 was initially found by a motorist in a wooded area along Gibb Anderson Road in Jefferson County. However, Fragstein's vehicle, a silver Honda CRV with Arkansas license plate 453 TGO was still missing.
18-year-old Tacori D Mackrel and a 16-year-old juvenile were both arrested and charged in connection with Fragstein's disappearance. The juvenile was transported from Jefferson County to Faulkner County on yesterday, while Mackrel awaits transport. Both will likely face additional charges pending formal filing by the 20th Judicial District Prosecuting Attorney's Office.
Jefferson County Sheriff's Office working with Faulkner County Sheriff's Office, Conway Police Department, and Pine Bluff Police began an immediate search for Fragstein's vehicle.
Sometime following Fragstein's death, her vehicle was driven to the 300 block of North Elm Street in Pine Bluff, where it was located this morning.
Fragstein's vehicle has been secured for forensic processing.
"We thank the community for supporting the all the agencies search efforts," said Jefferson County Sheriff's Operations Commander, Major Lafayette Woods, Jr.
"This investigation thus far is an example of multiple agencies working together for one common interest, which is to bring individuals to justice and provide a sense of closure for a grieving family. The tragic kidnapping and death of Mrs. Fragstein's was senseless and although arrests have been made, there are no winners here. Mrs. Fragstein is dead and her family is hurting today and will be for some time to come. Meanwhile, at least two young men have ruined their lives as a direct result of their own individual actions."