JEFF CO: WOMAN ARRESTED FOR ARSON AFTER BEING ACCUSED OF SETTING BOYFRIEND HOUSE ON FIRE
09/06/2018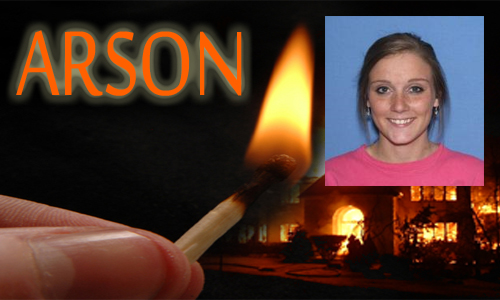 FOR IMMEDIATE RELEASE
MEDIA CONTACT
Averie Jackson
Student Intern/Public Information Officer
870.541.5351-OFFICE
Email: averie.jackson@jeffcoso.org
JEFF CO: WOMAN ARRESTED FOR ARSON AFTER BEING ACCUSED OF SETTING BOYFRIEND HOUSE ON FIRE: Jefferson County, Arkansas - September 6, 2018 – A Jefferson County woman facing arson charges after setting a house on fire.
Rebecca Noble, 26, faces 1 count of arson after the September 3, 2018 fire at a Jefferson County residence, located within the 3800 block of Lowman Road.
The flames spread rapidly along the southeast corner of the residence, threatening to engulf the entire structure.
Nobles boyfriend, Derrick Drewry, who is also the homeowner stated that he and Nobles had begun arguing. During the argument, Drewry stated that Noble advised him repeatedly that she was going to "burn the house down." Drewry further stated that in order to avoid any further confrontation with Noble, he exited his residence and went outside to his truck. While sitting in his truck, Drewry stated that Noble knocked on the door of his truck and advised that the house was on fire.
Deputies and investigators arrived and arrested Nobles for arson. At the time of her arrest, Nobles was found to be in possession of a cigarette lighter, which investigators believed was used to start the blaze.
Nobles was transported to the W.C."Dub" Brassell Adult Detention Center, where she was held without bond on 1 count of arson.