UPDATE: DOMESTIC DISTURBANCE LEAVES ONE DEAD
03/21/2019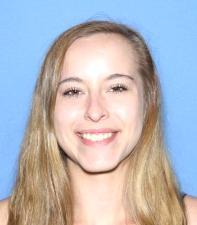 Hannah L. Roberts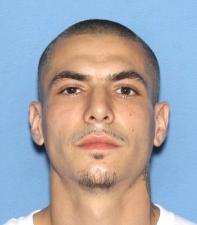 Arnoldo Martinez
FOR IMMEDIATE RELEASE
MEDIA CONTACT
Major Randy Dolphin
Operation Commander/Public Information Officer
870.541.5351-OFFICE
Email: randy.dolphin@jeffcoso.org
UPDATE: DOMESTIC DISTURBANCE LEAVES ONE DEAD: March 21, 2019 - Jefferson County, AR – The Jefferson County Criminal Investigation Division (CID) obtained a search warrant for Martinez's vehicle earlier this morning. During the search, a Smith & Wesson .40 caliber, black and silver colored handgun was found in the vehicle along with scheduled narcotics which include marijuana, Clonazepam (Klonopin), methamphetamine, and a large number of ecstasy/MDMA pills which will be sent to the crime lab for drug analysis.
Jefferson County Investigators are charging Martinez with Possession of Methamphetamine with purpose to deliver, Simultaneous Possession of Drugs & Firearms, Possession of Drug Paraphernalia, Possession of Schedule VI Controlled Substance with Purpose to Deliver, Possession of Schedule IV Controlled Substance with Purpose to Deliver.

Martinez is currently in stable condition at the hospital with a deputy, who is awaiting his release so that he may be transported to W.C. "Dub" Brassell Detention Center where he will be booked in on the charges listed above.

Roberts' body has been sent to the Arkansas State Crime Laboratory to determine the cause of death. Investigation is ongoing with more charges pending at this time.

On Wednesday, March 20, 2019, Jefferson County deputies were dispatched to the 3000 block of Mae Drive and learned that both the victim, Hannah Roberts, 21 and suspect, Arnoldo Martinez, 34 had been involved in a domestic disturbance that left Martinez wounded. At least one witness informed deputies that the suspect had just been taken to Jefferson Regional Medical Center for treatment following the incident. Shortly afterwards, deputies located Roberts' lifeless body on Boys School Road. Roberts had succumbed to an apparent gunshot wound in which she is believed to have suffered during the disturbance with Martinez.