JEFFERSON COUNTY DEPUTY INVOLVED IN SHOOTING
10/11/2019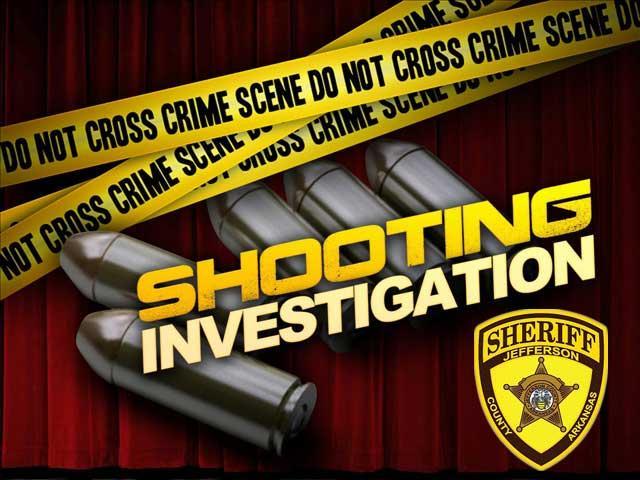 FOR IMMEDIATE RELEASE
MEDIA CONTACT
Alicia Dorn
Communications Director/Public Information Officer
OFFICE: 870.541.5351/CELL: 870.329.5638
Email: Alicia.dorn@jeffcoso.org
JEFFERSON COUNTY DEPUTY INVOLVED IN SHOOTING: Jefferson County, Arkansas - October 11, 2019 - A Jefferson County deputy was involved in a shooting with a fleeing suspect at 6:45 p.m. in the area of Martha Mitchell Expressway and Michigan Street in Pine Bluff, AR.
The Jefferson County Sheriff's Office has learned that the deputy spotted a suspect, who is wanted for multiple charges, at a hotel located on Commerce Road. As the deputy approached the suspect, the suspect got into the passenger seat of a vehicle, in which the driver drove off, causing a pursuit on Martha Mitchell Expressway. The driver came to a railroad crossing, where the vehicle became stuck. The passenger exited the vehicle and attempted to flee, but was soon apprehended by a special agent.
The unidentified driver of the vehicle exited the vehicle and began to run. A deputy began to chase the driver. The deputy stated that as he chased the suspect, the suspect stopped and pointed a gun at him. The deputy drew his gun and fired several shots at the suspect. The suspect continued running northwest toward Port Rd.
The Arkansas Department of Corrections released their canine dogs, who located the suspect approximately 100 yards away from the scene. ADC officers asked the suspect to put the gun down, and he refused, which led to the officers opening fire. The suspect was struck, and is believed to be deceased. The coroner has been notified and is in route.
A small caliber gun was retrieved from an area near the suspect's body. Any/all evidence will be evaluated by the Arkansas State Police as an officer involved shooting.