SHERIFF'S OFFICE INVESTIGATING POSSIBLE HOMICIDE IN ALTHEIMER
12/05/2019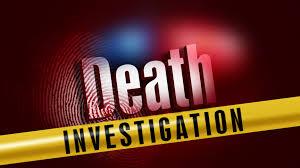 FOR IMMEDIATE RELEASE
MEDIA CONTACT
Alicia Dorn
Communications Director/Public Information Officer
Office: 870-541-5351/Cell: 870-329-5638
Email: alicia.dorn@jeffcoso.org
SHERIFF'S OFFICE INVESTIGATING POSSIBLE HOMICIDE IN ALTHEIMER: Jefferson County, Arkansas - December 5, 2019 - The Jefferson County Sheriff's Office is investigating a possible homicide in Altheimer, Arkansas.
On December 4, 2019 at 2:38 p.m., deputies were dispatched to a residence in Altheimer to conduct a welfare check. A friend of the victim had been concerned after not seeing the victim for a few days. It was also learned that the victim had also been missing from work.
Upon arrival, deputies discovered a deceased white male in the residence with injuries to the body.
The JCSO Criminal Investigations Division is currently investigating the incident as a homicide. The investigation is ongoing and more information will be released as it becomes available.