MAN ARRESTED FOR CRIMES TIED TO MULTIPLE SMALL BUSINESSES
09/24/2020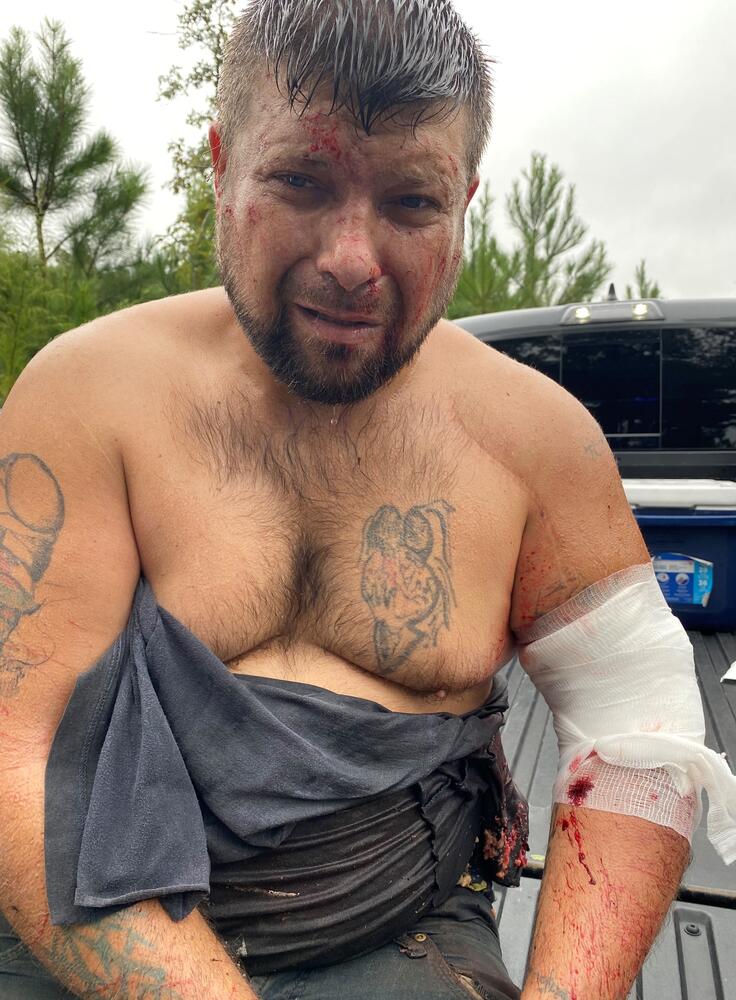 Jeffrey Curtis Taylor
FOR IMMEDIATE RELEASE
MEDIA CONTACT
Alicia Dorn
Communications Director/Public Information Officer
Office:870-541-5351/Cell:870-329-5638
Email: alicia.dorn@jeffcoso.org
MAN ARRESTED FOR CRIMES TIED TO MULTIPLE SMALL BUSINESSES: Jefferson County, AR - September 24, 2020 - A man faces multiple charges after breaking and entering into multiple small businesses in Jefferson County.
The Jefferson County Sheriff's Office received a tip in reference to a man breaking into a vending machine at a local business. After receiving surveillance video, the suspect was identified as 36-year-old, white male, Jeffrey Curtis Taylor.
At approximately 11:04 a.m., deputies noticed Taylor driving a black, Ford Ranger with no license plate in the area of Sorrells Rd. and Culp Rd. Deputies attempted to initiate a traffic stop, but the suspect fled, leading to a pursuit. The pursuit ended with the suspect crashing into a wooded area located at Sorrells Rd. and Augusta Dr. After crashing, Taylor attempted to flee, but was soon apprehended by K-9 Soder.
Taylor is charged with several counts of breaking and entering, criminal mischief in the first degree, fleeing, resisting arrest, suspended licenses and no vehicle licenses. Taylor has also committed crimes in other counties. Charges may be pending in those counties.
"Crime - burglary, robbery, vandalism, shoplifting and fraud - costs businesses billions of dollars each year and can be devastating to small businesses, who lose both customers and employees when crime and fear claim a neighborhood," said Sheriff Lafayette Woods, Jr. "I want to give special credit and thanks to the deputies (Inv. Joseph O'Neal, Sgt. Fred Green, Sgt. Courtney Kelly and K-9 Soder) who worked diligently, day and night, to track down and apprehend this suspect."