SUMMER CEREAL DRIVE
06/18/2021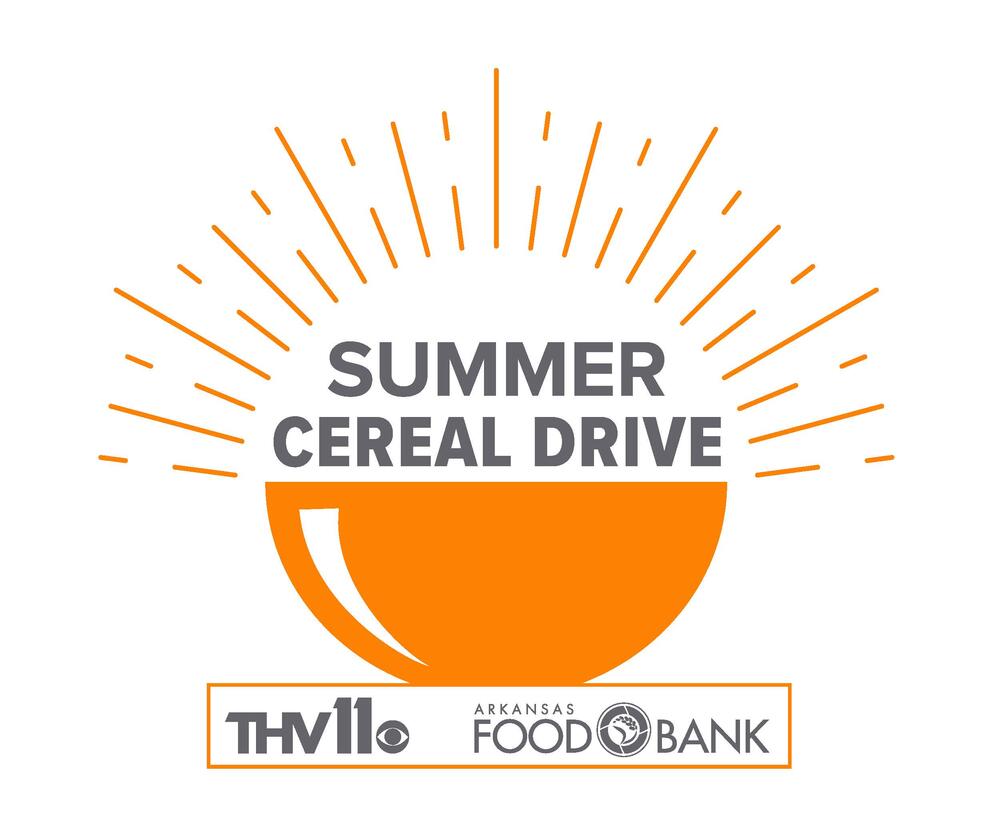 FOR IMMEDIATE RELEASE
MEDIA CONTACT
Major Gary McClain
Office: 870.541.5351 / Cell: 870.329.5638
Email: gary.mcclain@jeffcoso.org
---
SUMMER CEREAL DRIVE: Jefferson County, Arkansas - May 11, 2021 - The Jefferson County Sheriff's Office has long been a supporter of the THV Channel 11 News & Arkansas Food Bank Summer Cereal Drive. This initiative is one of Arkansas' largest and best-known hunger relief programs that has been in existence for over two decades.
In light of the tough times that many have experienced due to COVID-19 this year's event is more important than ever before. Each donation that you make gives personal action to your compassion for our community as they struggle through the hardships of hunger. Every box of cereal helps to give dignity and hope to our friends, relatives, and neighbors as they navigate the insecurities of hunger.
In Arkansas, 1 in 4 children are facing food insecurity. 76,500 Arkansans under the age of 18 don't know where their next meal will come from, or the next time they will eat. The summer months are even more challenging since many of the resources provided by schools are not available. In Jefferson County 28.9% of children have been identified as food insecure or facing hunger.
The THV11 & Arkansas Food Bank Summer Cereal Drive was a passion of the late Mrs. Wanda Bateman. Mrs. Bateman was a beloved business woman, humanitarian and philanthropist in Jefferson County until her death in 2020. Mrs. Bateman modeled not only by her speech but by her actions that we must love our neighbors more than ourselves and we are thankful for her influence.
We ask that the community join Sheriff Lafayette Woods, Jr. and his staff in giving a donation of at least 1 box of cereal. A collection bin will be set up at the front lobby of the administrative office of the Jefferson County Sheriff's Office located at 410 East 2nd Avenue, Pine Bluff, AR to receive your donation. Cereal donations will be accepted through close of business on Tuesday, July 6, 2021.
Of course, any boxed cereal will be accepted however it is most desired that healthy options are given. The healthy cereal guidelines are: At least 3 grams of fiber and less than 6 grams of sugar. The first ingredient should be one of the following: whole wheat, whole oats, whole grain corn or barley, quinoa, bulgur, brown rice, buckwheat, wild rice, millet, triticale.
Monetary donations may be made online by visiting the Arkansas Food Bank website at https://arkansasfoodbank.org. Click on the link for the Summer Cereal Drive. The Jefferson County Sheriff's Office is not receiving or processing monetary donations - only boxed cereal.