JEFFERSON COUNTY SHERIFF'S OFFICE INVESTIGATING POSSIBLE DROWNING AT PATTON LAKE
07/19/2021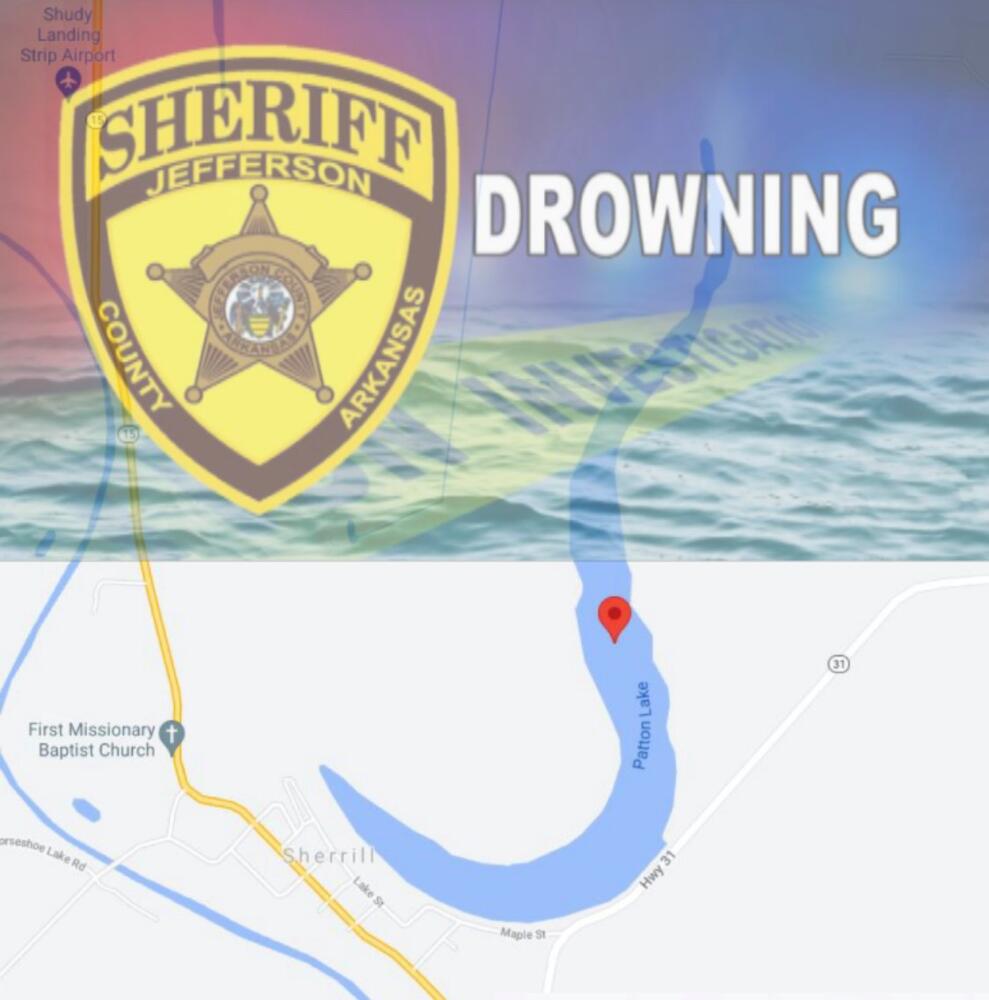 FOR IMMEDIATE RELEASE
MEDIA CONTACT
Office: 870-541-5351
Email: info@jeffcoso.org
JEFFERSON COUNTY SHERIFF'S OFFICE INVESTIGATING POSSIBLE DROWNING AT PATTON LAKE: Jefferson County, Arkansas - July 19, 2021 - Jefferson County deputies are investigating the possible drowning of a man at Patton Lake, near Highway 15 in Sherrill, Arkansas.
At 11:45 a.m., deputies were dispatched to Patton Lake in reference to a body in the lake. The Metropolitan Emergency Communications Association (MECA) received the 911 call from a passerby, who advised that there was a possible body in the lake. Jefferson County Sheriff's Office (JCSO) Marine Patrol Unit was activated and responded immediately.
A boat was deployed from the JCSO's Marine Patrol fleet and arrived on the scene shortly after receiving the call. At approximately 12:57 p.m., deputies and investigators recovered the body of an unidentified man. No additional information is known at this time about the victim.
The Jefferson County Coroner's Office was also dispatched to the scene.
The investigation is ongoing.