TIP AND SEARCH LEADS TO GUN FOUND ON SCHOOL CAMPUS
08/17/2021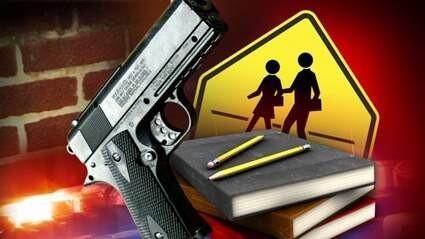 FOR IMMEDIATE RELEASE
MEDIA CONTACT
Major Gary McClain
Office: 870.541.5351 / Cell: 870.329.5638
Email: gary.mcclain@jeffcoso.org
---
TIP AND SEARCH LEADS TO GUN FOUND ON SCHOOL CAMPUS: Jefferson County, Arkansas - August 17, 2021 - The Jefferson County Sheriff's Office and the Tri-County Drug Task Force assisted Watson Chapel High School officials after locating a gun and drugs in a vehicle on the school campus parking lot today.
On Tuesday, August 17, 2021, an anonymous tip was received, in that the caller had seen someone putting a gun in the trunk of a vehicle. The anonymous tip provided a description of the vehicle and the license plate number.
School officials located the vehicle and were also able to identify the student connected to the vehicle. The student, a 17-year-old, was pulled from class and school administration officials searched the vehicle finding a handgun, gun magazine, drugs, and drug paraphernalia. The student denied ownership of the items. Another student, also a 17-year-old, came forward and claimed ownership of the items, admitting to storing them in the vehicle.
Both students were detained pending further investigation. Due to the age of the students their identity is not being released. One of the students has been booked into the Jefferson County Juvenile Detention Center on charges related to the weapon and drugs.