UPDATE: SUSPECT IN CUSTODY AFTER SHOOTING SISTER DURING DOMESTIC DISTURBANCE
10/22/2021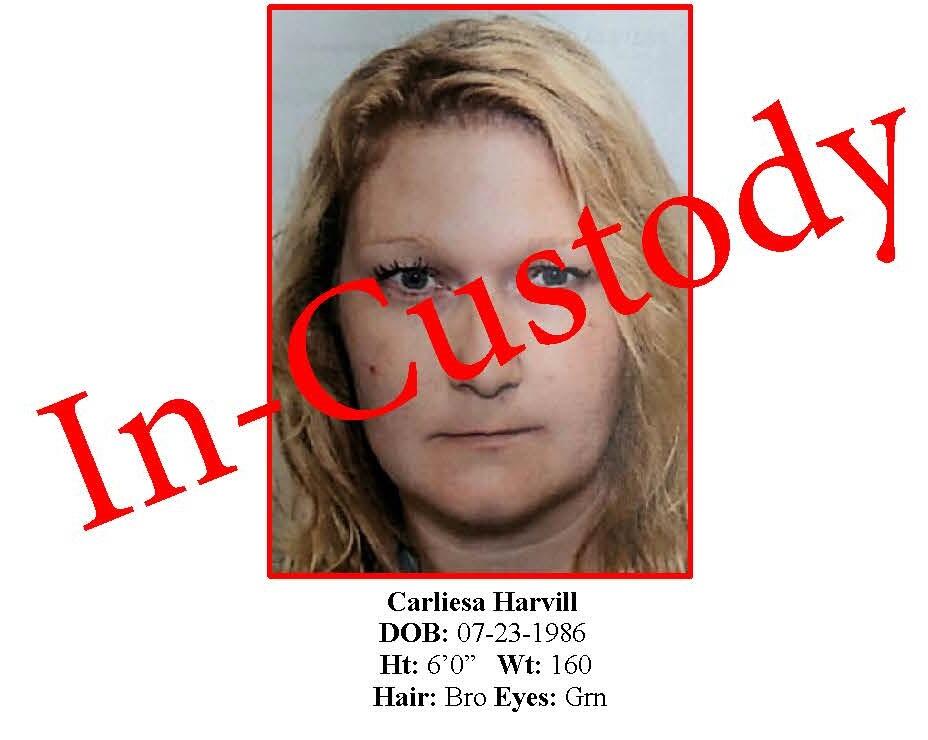 FOR IMMEDIATE RELEASE
MEDIA CONTACT
Major Gary McClain
Office: 870.541.5351 / Cell: 870.329.5638
Email: gary.mcclain@jeffcoso.org
UPDATE: SUSPECT IN CUSTODY AFTER SHOOTING SISTER DURING DOMESTIC DISTURBANCE: Jefferson County, Arkansas - October 22, 2021 - A suspect is in custody after a shooting that occurred Thursday evening near the 9000 block of Pine Meadow, Jefferson County, AR.
35-year-old Carliesa Harvill is suspected of shooting her sister, Caliea Harvill, 30 during a domestic disturbance. Carliesa Harvill fled the scene and remained at-large until when sheriff's investigators and members of the Arkansas Community Correction (ACC) located her at a residence on Southern Pine Drive in Pine Bluff, AR at approximately 6:16 a.m.
Carliesa was taken into custody and transported to the W.C. "Dub" Brassell Adult Detention Center, where she is currently being held on an outstanding ACC Absconder or "white warrant" for a parole violation. Felony charges of 1st degree domestic battery and possession of firearm by certain person are also pending formal filling.
Caliea Harvill's medical status remains unknown.
Deputies and criminal investigators responded to the 9000 block of Pine Meadow after being dispatched to a domestic disturbance involving sisters.
Upon arrival, deputies and investigators learned that Caliea Harvill had allegedly been shot by her sister, Carliesa Harvill, and transported by private vehicle to a church located on Sulphur Springs Road, where a helicopter landed and med flighted her to a Little Rock area hospital.
Carliesa Harvill fled the scene prior to the arrival of deputies and investigators and is still at-large. At the request of the sheriff's office, tracking k-9's from the Arkansas Department of Corrections were requested and arrived immediately after to begin a ground search for Carliesa Harvill, but were not successful.
The shooting remains under investigation.