JCSO ADMINISTRATIVE OFFICES CLOSED DUE TO WEATHER
02/03/2022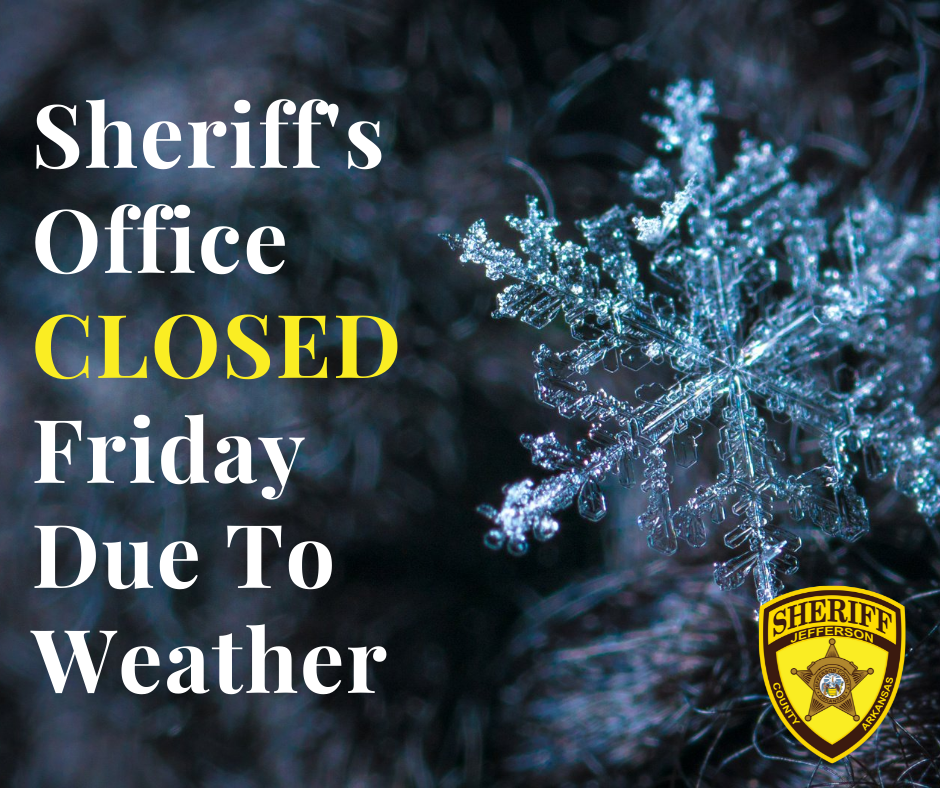 FOR IMMEDIATE RELEASE
MEDIA CONTACT
Major Gary McClain
870.541.5351 Office / 870.329.5638 Cell
Email: gary.mcclain@jeffcoso.org
---
JCSO ADMINISTRATIVE OFFICES CLOSED DUE TO WEATHER: Jefferson County, Arkansas - February 3, 2022 - Due to dangerous travel conditions from the winter storm the Administrative Offices of the Sheriff will be closed on Friday, February 4, 2022.
Overnight temperatures are predicted to drop, causing any melted ice to quickly refreeze on road and bridge surfaces. We encourage everyone to stay home if possible! If you must travel please plan for extra travel time and before you leave ensure that your cell phone is charged and your vehicle is fully fueled. It's also important to have a flashlight, blanket, plenty of warm clothing, medicines, food, and water.
Our Uniformed Patrol Division are on duty and available to respond to any emergencies but they may be taking non-emergency reports by telephone. If you have an emergency, please call 911 for assistance or call the Non-Emergency communications center, MECA at (870) 541-5300.