ARREST MADE FOR FALSE THREATS AT AREA SCHOOL
09/28/2022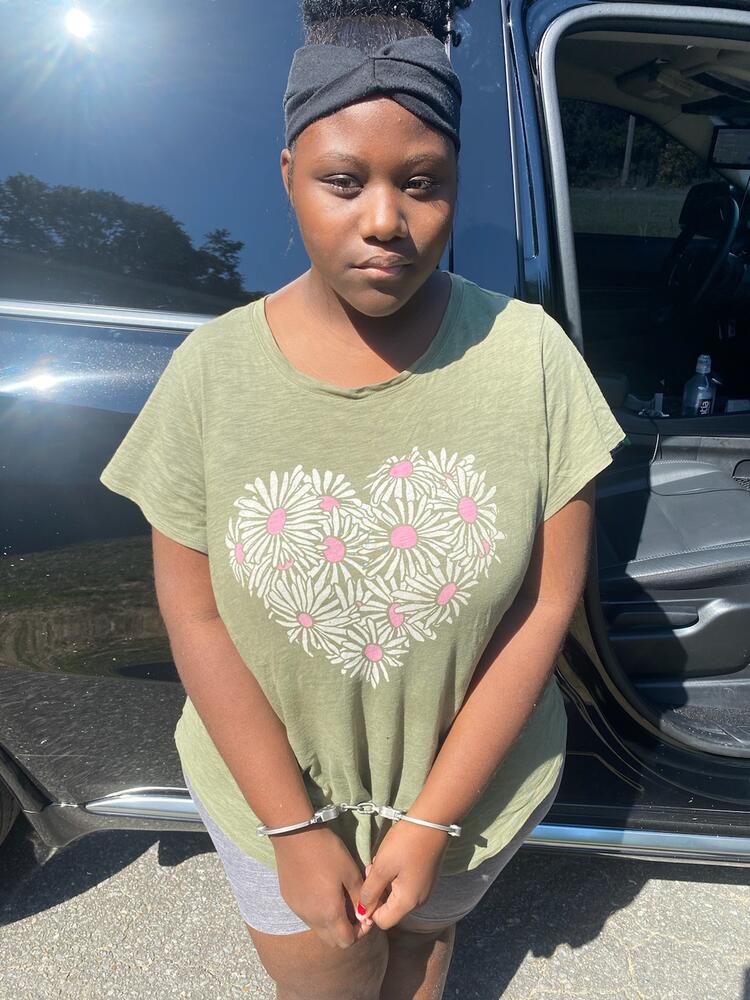 RENESHA WASHINGTON (18 YOA)
FOR IMMEDIATE RELEASE
MEDIA CONTACT
Major Gary McClain
Office: 870.541.5351 / 870.329.5638
Email: gary.mcclain@jeffcoso.org
---
ARREST MADE FOR FALSE THREATS AT AREA SCHOOL: Jefferson County, Arkansas - September 28, 2022 - At approximately 3:20 p.m. on today, September 28, 2022, Jefferson County Sheriff's Criminal Investigators booked in Renesha Washington, 18-year-of-age, on probable cause for three (3) felony counts of violation of A.C.A § 5-71-210 Communicating a False Alarm.
This arrest stems from an ongoing investigation into several prank 9-1-1 Short Message Service (SMS) text messages that have occurred recently at Watson Chapel School District in Pine Bluff. On September 16, 2022, the MECA 911 communications center received messages communicating that students had been shot on the campus. On September 23, 2022, likewise messages were communicated of a bomb threat. And once again, on September 26, 2022, messages were communicated of multiple stabbings. All of the communications were found to be false yet prompted panic and fear to students, parents, school officials, and to our community; as well as significant law enforcement responses from surrounding public safety agencies.
On September 26, 2022, Jefferson County Sheriff's Office Investigators applied for and received a search warrant. The warrant was executed on the wireless provider associated with the device that the messages originated from. This prompted the wireless provider to provide location and other related data for the wireless device for a period of time. The investigators ran down multiple leads over a number of days and subsequently identified the suspect as Renesha Washington (18), who is a student at the Watson Chapel School District. Washington was arrested in the area of the 4000 block of Texas Street, in Pine Bluff and the wireless device used in the false alarms was recovered.
Washington was advised of her rights, per Miranda, of which she waived and admitted to committing all three (3) incidents while at Watson Chapel School District. Washington admitted that she knew it was wrong but continued to commit the acts anyway.
Sheriff Lafayette Woods, Jr. said, "I am extremely proud of our whole investigations team who works tirelessly day in and day out. It is unfortunate that they've had to dedicate time and resources to investigate what has been found each time to be a prank." Sheriff Woods also said, "We will not tolerate such behavior and I hope that other would-be pranksters will take note that this is a serious crime with serious consequences."