Chief of Staff Hindering Sex Offender Notifications
05/10/2023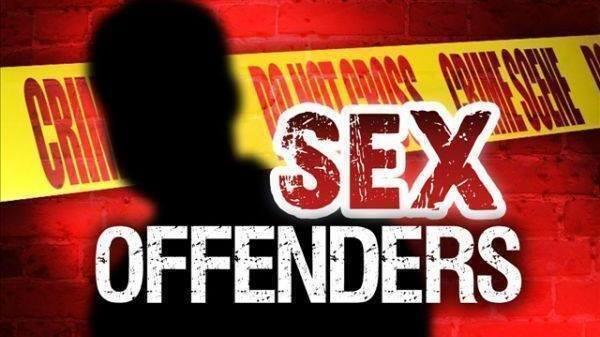 FOR IMMEDIATE RELEASE
MEDIA CONTACT
870.541.5351 Office
Email: info@jeffcoso.org
Chief of Staff Hindering Sex Offender Notifications: Jefferson County, Arkansas - May 10, 2023 - As the Jefferson County Sheriff's Office continues to strive to provide the highest level of safety for its citizens, Sheriff Lafayette Woods, Jr. faces opposition in trying to do so due to the efforts of Rosetta Giddens, Chief of Staff for Jefferson County Judge Gerald Robinson. Recently, Giddens prevented the sheriff's office from issuing sex offender notifications by repeatedly denying claims.
"I have received notice of additional postage deficiencies that have affected my agency's ability to fulfill legal sex offender citizen notification obligations under Arkansas Code Annotated A.C.A. § 12-12-901 et. Seq, the Arkansas Sex and Child Offender Registration Act, also known as "Megan's Law," said Woods. "Pursuant to the aforementioned law and Section 13 of Act 989 of 1997, which requires community notification to all institutions, agencies, establishments or residents that primarily serve individuals likely to be victimized or that are likely to encounter the offender, our office releases information on registered sex offenders to the public indicating the offender lives within a hundred-block proximity of each notified home. This is done for purposes of public safety, and these notifications are completed by mail and consist of the name and location of the offender."
Dating back to December 23, 2022, claims for payments to vendors filed by the Jefferson County Sheriff's Office to be reviewed by the office of the judge resulted in denials despite a court order dated on Oct. 11, 2022. Giddens insists on ignoring the order thus causing the sheriff's office to file a lawsuit. Attorney Kimberly Dale filed an amended complaint for motion for Supplemental Petition for Contempt for Order to Show Cause for Citation of Contempt and For Preliminary Injunction in court case 35CV-22-199.
"As a direct result of Giddens denial of claims at the ordering of Judge Robinson, more specifically the Simmons Visa credit card statement issued to the Jefferson County Sheriff's Office, which is on file with multiple vendors and utilized to satisfy monthly payments to include subscription for technology vendors and stamps.com for the purchase of stamps issued to jail detainees as required by Arkansas Jail Standards and as a matter of law, jail staff can no longer provide stamps to detainees," Woods said.
Those actions come at a costly penny to not only the sheriff's office, but also the county since the jail must provide a minimum of one free mailing per week to each indigent detainee to avoid legal liability. If the plaintiff, i.e., detainee can show prejudice (harm) from the denial of postage and writing supplies, then the damages will be tied to the harm. Otherwise, it will be a $1.00 judgment against the county and any individual defendant who is found responsible for the denial of the postage. So, the denial of claims from the sheriff's office by the county judge thwarts the work needed to ensure the smooth operation of day-to-day business at the Jefferson County Sheriff's Office.
Pending before the Court in case no. 35CV-22-199 is Sheriff Woods' Petition for Order to Show Case for Citation of Contempt and for a Preliminary Injunction as well as a Supplemental Petition for Contempt filed on April 8, 2023. A hearing has been set for Monday, June 26, 2023 at 1:00 o'clock p.m. in Circuit Court - Division 2, Courtroom No. 207 of the Jefferson County Courthouse. Retired Saline County Circuit Judge Gary Arnold has been assigned as the special judge to preside over the case after Jefferson County Circuit Judges all recused.
"I pray the court again rules in our favor to ensure measures are put in place to ensure that claims submitted by departments under my purview are paid in a timely and efficient manner," Woods said. "The current situation is causing undue burden on my office and impeding the ability to perform vital constitutional duties."