DETAINEE DIES FROM APPARENT SUICIDE
06/08/2023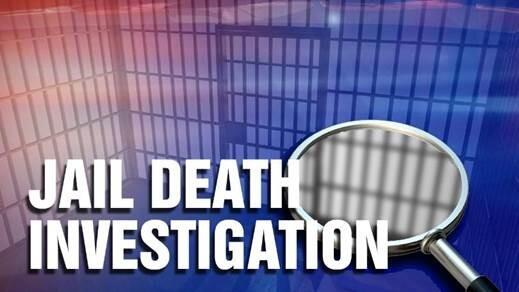 FOR IMMEDIATE RELEASE
MEDIA CONTACT
Major Gary McClain
870.541.5351 Office / 870.329.5638 Cell
Email: gary.mcclain@jeffcoso.org
---
DETAINEE DIES FROM APPARENT SUICIDE: Jefferson County, Arkansas - June 8, 2023 - The Jefferson County Sheriff's Office is currently investigating the tragic death of detainee Treveon McDaniel, who was found in his single-person cell at the W.C. "Dub" Brassell Adult Detention Center earlier today.
On Thursday, June 8, 2023, staff at DBDC observed detainee McDaniel #178304 hanging in his locked single-person cell. Immediate action was taken by detention staff, who promptly began administering aid to detainee McDaniel until the arrival of Emergency Medical Services (EASI). Detainee McDaniel was transported to Jefferson Regional Medical Center (JRMC), where despite the best efforts of medical professionals, he was pronounced deceased at 12:26 p.m. The body is being sent to the Arkansas State Crime Lab.
Detainee McDaniel, a 22-year-old African American male, had been in custody at DBDC since May 28, 2023, following his arrest on charges related to discharging a firearm from a vehicle and aggravated assault. The Jefferson County Sheriff's Office extends its condolences to the family and loved ones of detainee McDaniel during this difficult time.
The Jefferson County Sheriff's Office takes all incidents involving detainees extremely serious. As a result, two investigations into the circumstances surrounding detainee McDaniel's death are already underway. Investigators from the Jefferson County Sheriff's Office Criminal Investigation Division (CID) are actively working to gather all relevant information and evidence pertaining to this incident. As well, the Internal Affairs Division has been directed to open an administrative internal investigation into the incident.
At this time, no further details regarding the ongoing investigation can be released. The Jefferson County Sheriff's Office is committed to conducting a thorough and impartial investigation to determine the facts surrounding detainee McDaniel's death. As additional information becomes available updates will be provided. The Jefferson County Sheriff's Office remains dedicated to ensuring the safety, security, and well-being of all individuals within its detention facilities. We will work diligently to maintain the highest standards of professionalism, accountability, and transparency.