JCSO MOURNS THE UNTIMLELY DEATH OF DEPUTY JUSTIN TOMLINSON
08/05/2023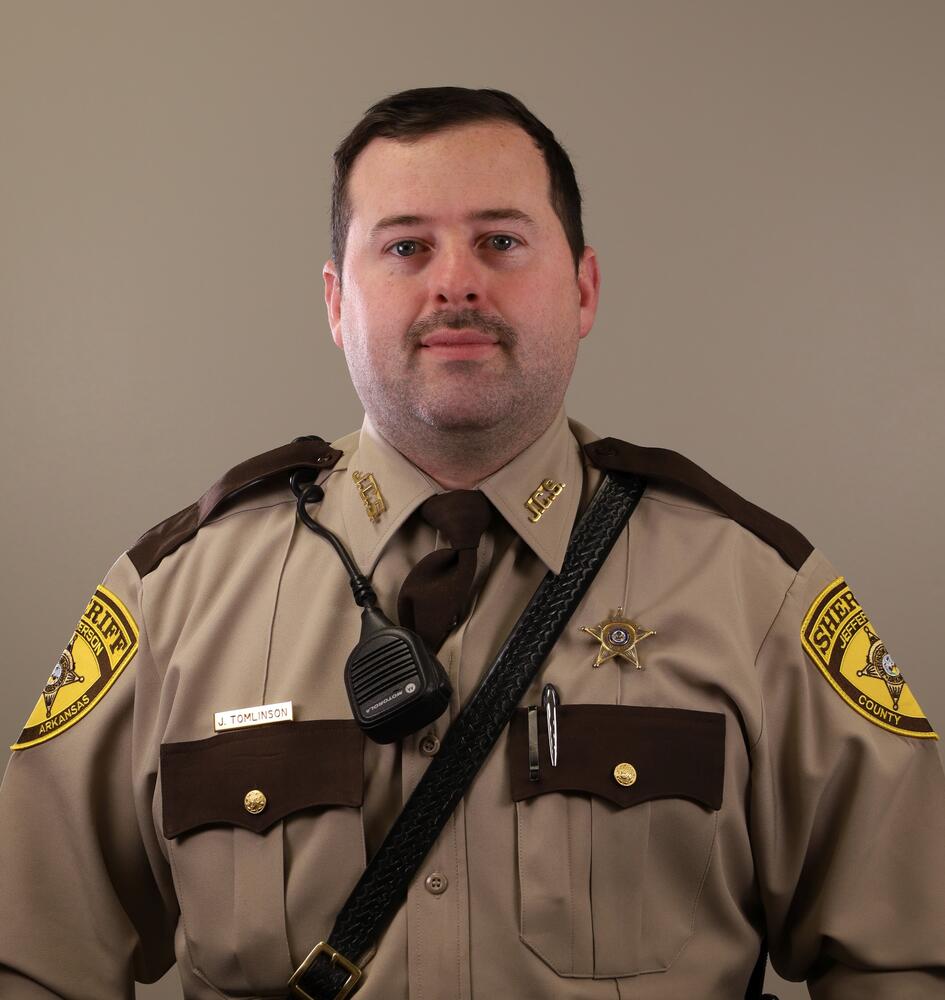 Deputy Justin Tomlinson
FOR IMMEDIATE RELEASE
MEDIA CONTACT
Major Gary McClain
870.541.5351 Office / 870.329.5638 Cell
Email: gary.mcclain@jeffcoso.org
---
JCSO MOURNS THE UNTIMLELY DEATH OF DEPUTY JUSTIN TOMLINSON: Jefferson County, Arkansas - August 5, 2023 - It is with a heavy heart and deep sorrow to share news of the untimely passing of Jefferson County Sheriff's Deputy Justin Tomlinson.
Deputy Tomlinson tragically succumbed to injuries resulting from an off-duty motorcycle accident in the early morning hours of August 5, 2023 in Pulaski County, Arkansas.
The collision is being investigated by the Arkansas State Police - Troop A. No further details regarding the collision can be released at this time.
Deputy Tomlinson was assigned to the Jefferson County Sheriff's Office Services Division and was assigned duties of transportation and court security.
His absence will be deeply felt by all of us. During this difficult time, we urge you to come together as a community to support each other and Deputy Tomlinson's family and loved ones. We ask that you keep Deputy Tomlinson's family in your thoughts and prayers as they navigate through this unimaginable loss.
More details will be released later, at an appropriate time.