SHERIFF'S ADMIN OFFICE CLOSED DUE TO A/C OUTAGE
08/17/2023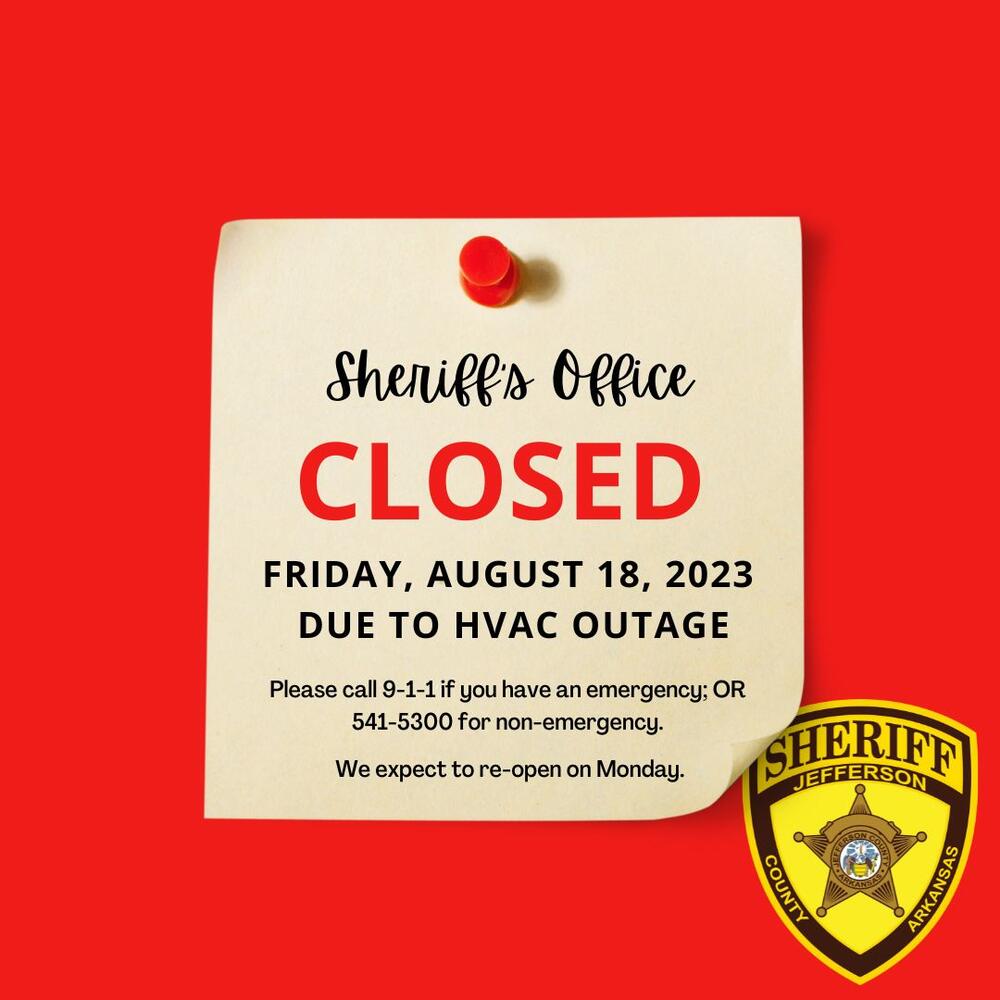 FOR IMMEDIATE RELEASE
MEDIA CONTACT
Major Gary McClain
870.541.5351 Office / 870.329.5638 Cell
Email: gary.mcclain@jeffcoso.org
---
SHERIFF'S ADMIN OFFICE CLOSED DUE TO A/C OUTAGE: Jefferson County, Arkansas - August 17, 2023 - The Administrative Offices of the Jefferson County Sheriff's Office will be closed on August 18, 2023 due to failed HVAC systems. The Detention Centers are not affected by this outage and will remain open.
HVAC maintenance personnel are working to repair the systems and the Administrative Offices are expected to re-open on Monday, August 21, 2023 at 8:30 a.m.
The Uniformed Patrol Division will continue to respond to all calls for service including any emergencies as normal. If you have an emergency, please call 911 for immediate assistance; or call the non-emergency communications center MECA at (870) 541-5300.