PUBLIC NOTICE - BURN BAN IN EFFECT
08/25/2023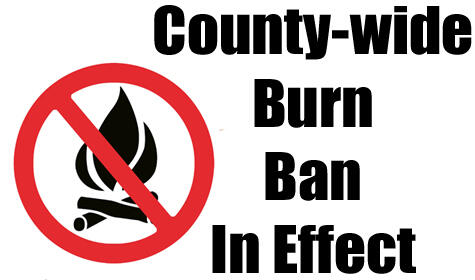 FOR IMMEDIATE RELEASE
MEDIA CONTACT
Major Gary McClain
Office: 870.541.5351 / Cell: 870.329.5638
Email: gary.mcclain@jeffcoso.org
---
PUBLIC NOTICE - BURN BAN IN EFFECT: Jefferson County, Arkansas - August 25, 2023 - The Jefferson County Sheriff's Office has been notified by the Jefferson County Office of Emergency Management that due to a lack of precipitation causing dry conditions and the increased level of fire danger that a burn ban has been ordered by the County Judge.
This burn ban is in effect for all of Jefferson County to include the cities of Pine Bluff, White Hall, Redfield, Humphrey, Sherrill, Altheimer, and Wabbaseka. The burn ban is in effect immediately and will be in effect until further notice.
No outdoor burning of any kind is permitted during this burn ban. This includes, but is not limited to trash, brush, and campfires. Violation of the burn ban will result in criminal charges and possible civil penalties.