One of Jefferson County's Most Wanted Fugitives, Jharvis James is finally captured in Chicago, IL.
03/19/2012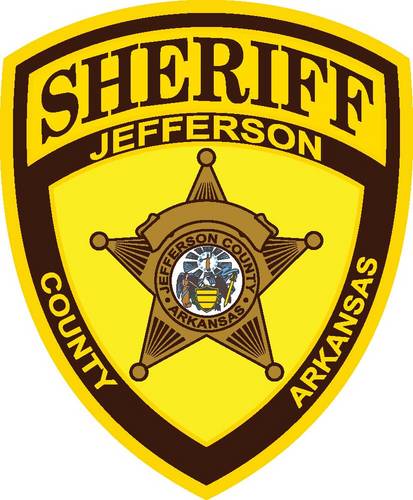 FOR IMMEDIATE RELEASE
MEDIA CONTACT
Major Lafayette Woods, Jr.
Operation Commander/Public Information Officer
870.541.5351 lafayette.woods@jeffcoso.org
ONE OF JEFFERSON COUNTY'S MOST WANTED FUGITIVES, JHARVIS CORNA JAMES IS FINALLY CAPTURED IN CHICAGO, IL: Jefferson County, Arkansas – March 19, 2012 – On February 6, 2012 the Jefferson County Sheriff's Office published a press release reporting that on January 29, 2012, two (2) of Jefferson County's Most Wanted, Antonio L. Williams, (19) and Jharvis Corna James (22) encountered law enforcement authorities from the Chicago Police Department (CPD) resulting in James escaping and Williams being apprehended following a fight with officers that resulted in two CPD Officers hospitalized. The encounter came after both men were stopped by officer s for what was believed to be an alleged curfew violation near the 6500 block of California Street in Chicago, IL. At the time of the initial encounter by CPD, the identity of James had not yet been confirmed. However, though relentless efforts on the part of agents from the Federal Bureau of Investigation (Chicago Field Division) in conjunction with the U.S. Marshals Office in the Eastern District of Arkansas and Jefferson County Sheriff's Office Fugitive/Warrants Division, James was finally captured on 17-March-2012. James was wanted for Aggravated Robbery and Theft of Property. He's currently being held in Chicago, IL pending the completion of extradition proceedings between the State of Arkansas and Illinois.
Jharvis C. James
DOB: 01-17-1990
RECAP
On January 29, 2012 Antonio L. Williams (29), a Jefferson County Most Wanted Fugitive was stopped by CPD Officers for an alleged curfew violation. Williams was in the company of another unknown African American male, later confirmed to be Jharvis Corna James (22). In an attempt to obstruct the officers by alleging that he was someone else, Williams provided CPD Officers with a false identity. However, after a field interview Williams' identity was confirmed by residents in the area. At some point during the encounter, Williams attempted to flee and became combative as officers attempted to subdue him. During a struggle, Williams struck both officers and even managed to gain control of one (1) of the officers less than lethal Taser, which Williams deployed and used against one (1) of the officers by stunning him in the arm several times. Additional CPD Units arrived to assist at which time Williams was taken into custody and transported to an area hospital for minor medical treatment from injuries he sustained after being stunned by one (1) of the officers less than lethal Tasers. Following treatment and his release from the hospital, Williams was then transported to jail and held on the following charges:
2 counts of a Class 2 Felony for Aggravated Battery on a Peace Officer
3 counts of a Class 4 Felony for Resisting Peace Officers & Corrections
1 count of a Class 4 Felony for Disarming a Peace Officer
1 count of a Class A Misdemeanor for Obstructing Identification
As a result of the struggle with Williams, two (2) of CPD Officers were hospitalized after sustaining injuries such as lacerations to face, neck fractures and a dislocated knee. Williams will remain in custody in Chicago, IL on new charges pending against him by CPD and until extradition proceedings can be completed between the State of Arkansas and Illinois.