Jefferson County Sheriff's Office Launches Innovative Website Feature
04/26/2012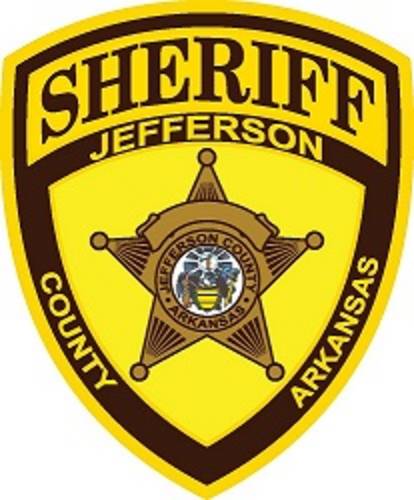 GERALD ROBINSON
SHERIFF OF JEFFERSON COUNTY
P.O. Box 7837
PINE BLUFF, ARKANSAS 71611
CHIEF DEPUTY, Stanley James
OPERATIONS COMMANDER/SPOKESMAN, Major Lafayette Woods, Jr.
JAIL ADMINISTRATOR, Greg Bolin
ADMINISTRATIVE OFFICE: 870-541-5351 ● FAX 870-541-5348
INVESTIGATIONS: 870-541-5496
PATROL: 870-541-5376
WARRANTS/CIVIL PROCESS: 870-541-5349
DUB BRASSELL DETENTION CENTER: 870-541-4620
FOR IMMEDIATE RELEASE
MEDIA CONTACT
Major Lafayette Woods, Jr.
Operation Commander/Public Information Officer
870.541.5351
JEFFERSON COUNTY SHERIFF'S OFFICE LAUNCHES INNOVATIVE WEBSITE FEATURE: Jefferson County, Arkansas – February 26, 2012 – On February 25, 2012 the Jefferson County Sheriff's Office launched an innovative website. We are now pleased to announce the addition of our detainee jail roster to the site. We invite the community to visit our site at www.jeffcoso.org to view the new jail roster.
Having the detainee jail roster online will now allow the public to view photos and booking details for individuals in the detention center as well as those released within the last 48 hours. Citizens can also sign up to receive alerts via text or email each morning showing who has been booked in or released within the past 24 hours.
Our website – www.jeffcoso.org provides details on all aspects of the Jefferson County Sheriff's Office. One of Sheriff Gerald Robinson's goals when developing the new website was to provide a centralized location for current information such as press releases and where sex offenders are living in Jefferson County.
The website was developed by MostWantedWebsites.com by Brooks-Jeffrey Marketing, Inc. of Mountain Home, Arkansas. Brooks-Jeffrey specializes in the production of law enforcement and government Website solutions.
For more information about the Website please contact the Jefferson County Sheriff's Office at 870-541-5351 or visit www.jeffcoso.org