JEFFERSON COUNTY SHERIFF'S OFFICE SERGEANT ORGANIZES FUNDRAISER FOR SISTER DIAGNOSED WITH HAVING A BRAIN TUMOR
07/20/2012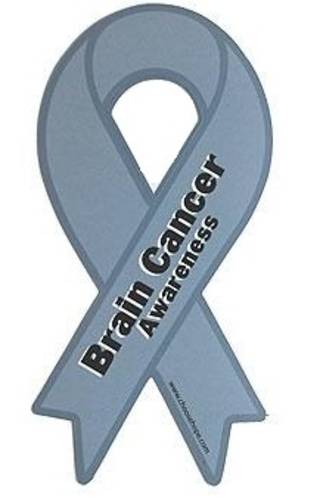 FOR IMMEDIATE RELEASE
MEDIA CONTACT
Major Lafayette Woods, Jr.
Operation Commander/Public Information Officer
870.541.5351
Email: lafayette.woods@jeffcoso.org
JEFFERSON COUNTY SHERIFF'S OFFICE SERGEANT ORGANIZES FUNDRAISER FOR SISTER DIAGNOSED WITH HAVNG A BRAIN TUMOR: Jefferson County, Arkansas – July 20, 2012 – Jefferson County Sheriff's Office Criminal Investigator, Sergeant Jennifer Cote-Carr reached out to fellow deputies and organized a fundraiser to collect funds for medical expenses towards her sister's brain surgery. Sergeant Carr organized the fundraiser soon after learning that her sister, Carla Webb had been diagnosed with an astrocytoma brain tumor. Webb, who was originally diagnosed by doctors in 2011, underwent two brain surgeries but is now being faced with having a third after doctors learned that the tumor had grown in size. As a direct result of her diagnosis, Webb has been unable to work and has yet to qualify for Disability or Medicaid making medical treatment costs extremely difficult for her and her family. Surgery is commonly one of the most effective treatments for brain tumors, and UAMS' team of expert neurosurgeons can safely and effectively operate on even the most challenging brain tumors. However, that treatment does not come without cost. There is an immediate need for financial support for medical expenses and the personal care needs of Webb.
Sergeant Carr has scheduled the fundraiser to begin Saturday, July 28, 2012 at A and C Catfish House located in Humphrey, Arkansas. The fundraiser will begin at 4 p.m. and will conclude at 9 p.m. The fundraiser plate dinners will be $13.00 per plate and any monies collected for the purchases of dinners or donated will be strictly used for medical and care expenses associated with Carla Webb. Additionally, a deposit account has been set up with Bancorp South Bank in Stuttgart, Arkansas for prospective donors for this great cause.
For more details on this story and interview inquiries, please contact Sergeant Jennifer Carr @ 870-830-6332.