JEFFERSON COUNTY SHERIFF'S OFFICE INTRODUCES K-9
07/26/2012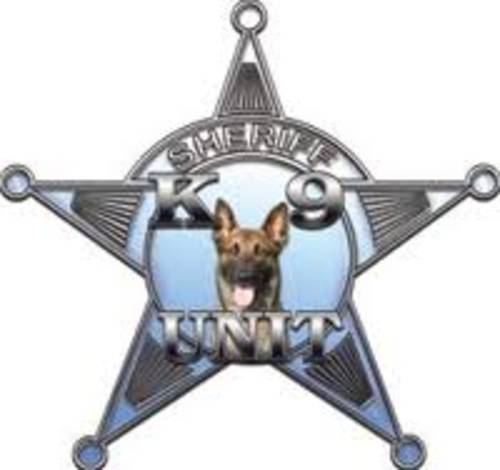 FOR IMMEDIATE RELEASE
MEDIA CONTACT
Major Lafayette Woods, Jr.
Operation Commander/Public Information Officer
870.541.5351
Email: lafayette.woods@jeffcoso.org
JEFFERSON COUNTY SHERIFF GERALD ROBINSON INTRODUCES NEW K-9 HANDLER AND HIS K-9 PARTNER, "ANDOR": Jefferson County, Arkansas – On Friday, July 27, 2010 at 10:00 a.m., the Jefferson County Sheriff's Office will introduce their new K-9 team, Deputy Courtney Kelly and his K-9 Partner "Andor" at Press Conference to be held at the Quorum Court Room located 101 E. Barraque Street in Pine Bluff, AR.
For most of the Jefferson County Sheriff's Office's history, the agency had no K9 unit or police dogs. Starting in the late 1990's the agency engaged in some trial use of dogs, introducing the agency to the benefits of police K-9's. In the 1990's, the agency purchased their first narcotics detection K-9 and assigned him to the Uniformed Patrol Division. However, it wasn't until early 1999 that the agency was able to form a dedicated K-9 unit serving patrol as well as their narcotics division with two dual purpose K-9's. In March 2011, the Jefferson County Sheriff's Office retired Sergeant "Duak", a Belgian Malinois after five years of dedicated service. Two months later and after an impressive six plus years of dedicated service the sheriff's office had to humanely euthanize Sergeant "Prins", the agency's second Belgian Malinois dual purpose police K-9 after learning that his body had been overran by cancer. Some may remember that in 2007, Sergeant "Prins" was recognized as the No. 1 police K-9 in the State of Arkansas in the National Narcotic Detector Dog Association (NNDDA) competitions and ranked No. 11th in the Nation overall.
Deputy Kelly began his law enforcement career with the Jefferson County Sheriff's Office in 2010 where he was originally assigned to the transport division. Kelly was recently reassigned to the Warrants/K-9 Division along with his K-9 Partner, Andor.
Andor, a two year old male Belgian Malinois born in Europe, where he received his initial training. Andor and Kelly are due to complete training at Von Klein Stein Working Dogs in North Little Rock, AR beginning August 6, 2012. Andor will be taught to respond to verbal commands in Hungarian. Since 1988 Criss Garner owner of Von Klein Stein Working Dogs has provided quality Police Service Dogs to over 81 law enforcement agencies in the United States and Arkansas.
Andor is trained on the odors of Marijuana, Cocaine, Heroin, and Methamphetamine. Andor is very social, and enjoys being around people, including children. His strong points are his hunt drive and his desire to find drugs and catch the bad guy.
The sheriff's office obtained the funding for Andor from Mrs. Wanda Bateman, a lifelong citizen of Pine Bluff dedicated to assisting the agency with maintaining its K-9 program for use in curbing the flow of drugs, particularly crack cocaine as well as methamphetamine, into and through the county. This public-private partnership initially sought funds to purchase and deploy 2 specially trained police dogs across the county for use by the Jefferson County Sheriff's Office in its campaign to reduce drug traffic and use in Jefferson County.
When it comes to a sense of duty, pound for pound, police K-9's have no equal. They never hesitate to chase down bad guys when they start barking orders and you can bet crooks listen. When their shift is over, all they ask is a little kibble and a game of catch. The difference between these K-9's and any other law enforcement officer isn't their speed, agility, intelligence, bravery or commitment; it's their legs. K-9's like Andor have and always will be members of the Jefferson County Sheriff's Office and they are valuable tools in the agency's mission to protect and serve the citizens of Jefferson County and Pine Bluff, AR.