SHERIFF'S OFFICE AUTHORITIES SEARCH FOR MISSING MAN
08/13/2012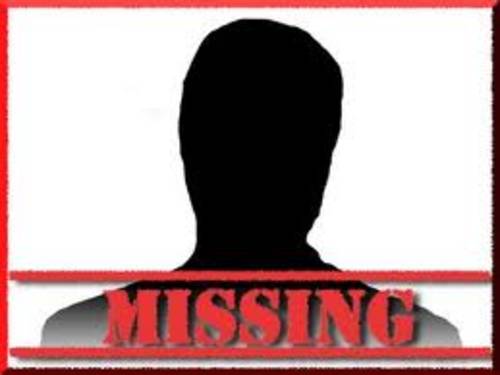 FOR IMMEDIATE RELEASE
MEDIA CONTACT
Major Lafayette Woods, Jr.
Operation Commander/Public Information Officer
870.541.5351
Email: lafayette.woods@jeffcoso.org
JEFFERSON COUNTY SHERIFF'S OFFICE SEARCH FOR MISSING JEFFERSON COUNTY MAN: Jefferson County, Arkansas – August 13, 2012 – Authorities from the Jefferson County Sheriff's Office (JCSO) Criminal Investigation Division (CID) were contacted by Ms. Mary Johnson on August 12, 2012 in regards to a missing person report. Ms. Johnson, who identified herself to JCSO authorities as the ex-wife of the alleged missing person, 28 year old Daniel Ash Johnson substantially stated the following: Ms. Johnson advised that she last saw her ex-husband on August 6, 2012 following an overnight stay with him at 1301 Justin Lane in Jefferson, Arkansas. An argument between the two ensued and Ms. Johnson further advised that Daniel Johnson left walking. According to Ms. Johnson, Daniel Johnson left with her keys as well as her mobile phone. Ms. Johnson further advised that Daniel Johnson phoned a mutual friends phone stating that he was walking along Mail Route Road and needed some water. Ms. Johnson stated that earlier she had removed the keys to her vehicle from the key ring in which Daniel had left with and used her vehicle to meet Daniel Johnson in order to drop off the water that he had requested. However, Ms. Johnson stated that upon her arrival at the pre-determine location that she blew the horn of her vehicle several times but to no avail saw no sign of Daniel Johnson.
Investigators and deputies from the JCSO began their preliminary ground search with the use of their air support unit and all-terrain vehicles near the last known area Daniel Johnson was believed to have been. The ground search consisted of investigators and deputies combing through a heavily wooded area near Mail Route Road as well as Justin Lane/Stagecoach Road in Jefferson County, Arkansas. Search and recovery efforts will be suspended until tomorrow when visibility and safety is less of a factor for volunteers and/or authorities.
Anyone with information regarding the disappearance or whereabouts of Daniel Ash Johnson are urged to contact Jefferson County Sheriff's Office CID Investigator Randy Jackson @ 870-692-7891 (mobile) or 870-541-5496 (office).
Click HERE for missing person poster and descriptives of the missing.