SHERIFF'S OFFICE DISRUPT AND DISMANTLE MAJOR THEFT RING
08/30/2012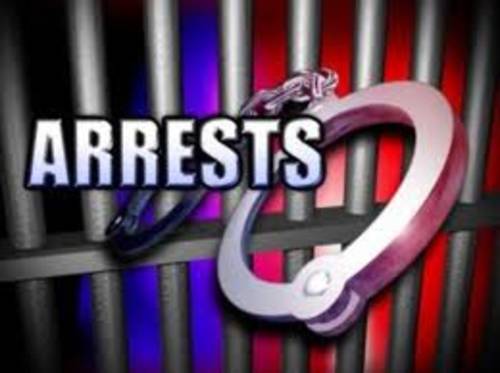 FOR IMMEDIATE RELEASE
MEDIA CONTACT
Major Lafayette Woods, Jr.
Operation Commander/Public Information Officer
870.541.5351-OFFICE/870.329.5652-CELL
Email: lafayette.woods@jeffcoso.org
JEFFERSON COUNTY SHERIFF'S OFFICE INVESTIGATORS DISRUPT AND DISMANTLE MAJOR THEFT RING: Jefferson County, Arkansas – August 30, 2012 – Just as fishing season heats up in Arkansas, Jefferson County Sheriff's Office Criminal Investigator dismantle a major theft ring targeting boat motors. The investigation commenced after investigators began receiving an increase in the amount of reports referencing stolen boat motors from owners within Jefferson County during the last two to three months. The investigation led investigators to two Caucasian males, who on August 27, 2012 were actively attempting to sell three boat motors at an area business. Investigators soon learned that the three boat motors were stolen. Investigators responded to the business and as a result were able to affect the arrest of two Caucasian males identified as Joshua Schmall dob 7-04-1989 and Nicklaus Sears dob 10-30-1987 without incident. Both men are residents of Jefferson County, Arkansas and are currently being detained at the W.C. "Dub" Brassell Adult Detention Center on theft related charges. Both men are being held on $50,000.00 secure bonds.
Over the course of several days Jefferson County Sheriff's Office Criminal Investigators located and recovered thirty-three (33) boat motors with an estimated value of well over $80,000.00 ranging from various sizes, makes and models. Investigators also learned that some of motors had been reported stolen out of Jefferson County as well as five (5) other counties in Arkansas. The other 5 counties include Arkansas, Pulaski, Monroe, Cleburne and Lonoke Counties. Investigators are currently working with other law enforcement agencies within the jurisdictions listed above to verify and return property back to its rightful owner. Other arrests are imminent through the continuance of this investigation.
For information on how victims of the related theft or members of law enforcement whose agency has theft reports linked to the recovery of various boats motors recovered by the Jefferson County Sheriff's Office, please contact Captain John McNeil at our Criminal Investigation Division at (870) 541-5496.
Joshua Schmall DOB: 07-04-1989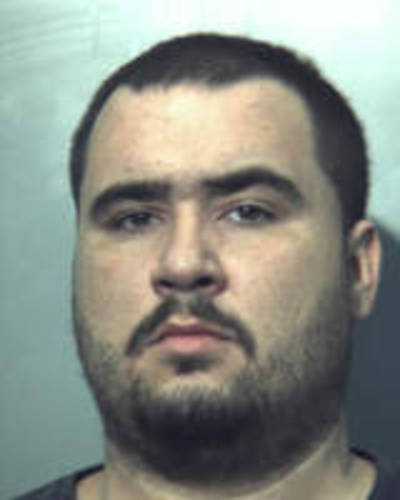 Nicklaus Sears DOB: 10-30-1987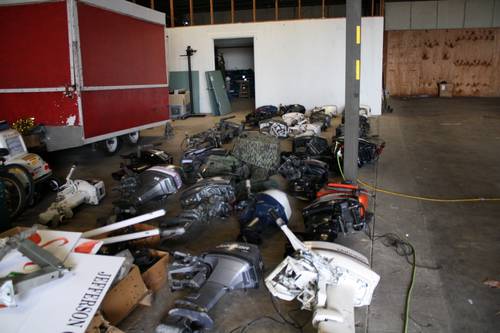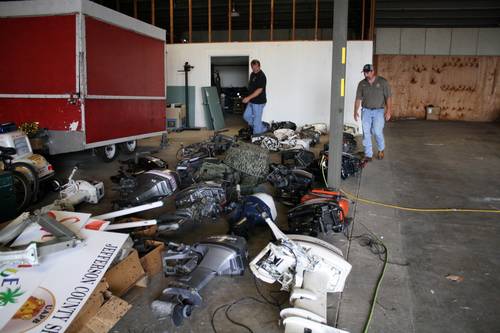 Pictured Above: Investigator Mickey Buffkin wearing black t-shirt
Captain John McNeil wearing green polo shirt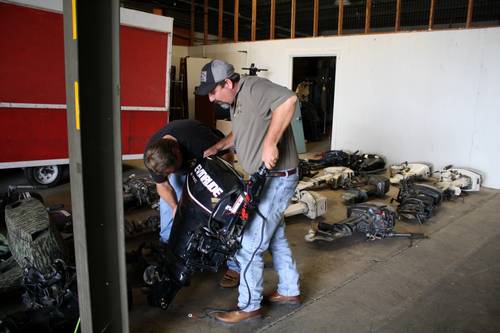 Pictured Above: Investigator Mickey Buffkin wearing black t-shirt
Captain John McNeil wearing green polo shirt.
Action: Captain McNeil and Investigator Buffkin check a boat motor
for identifiers.