SHERIFF'S INVESTIGATORS INVESTIGATE DEATH OF WOMAN FOLLOWING PIT BULL ATTACK
09/10/2012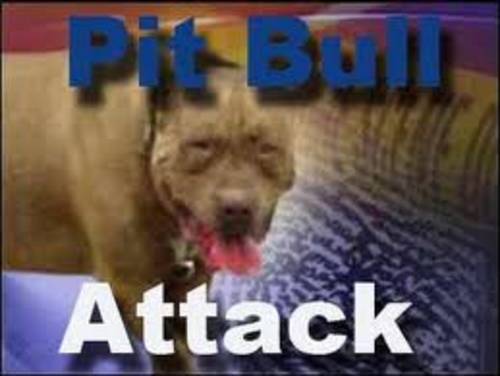 FOR IMMEDIATE RELEASE
MEDIA CONTACT
Major Lafayette Woods, Jr.
Operation Commander/Public Information Officer
870.541.5351-OFFICE/870.329.5652-CELL
Email: lafayette.woods@jeffcoso.org
JEFFERSON COUNTY SHERIFF'S OFFICE INVESTIGATORS INVESTIGATE DEATH OF WOMAN FOLLOWING PIT BULL ATTACK: Jefferson County, Arkansas – September 9, 2012 – On Friday, September 7, 2012 deputies and investigators responded to 100 NCTR Road in Jefferson County, AR following a 911 call made by Brian Roberts in reference to wife, Debra Wilson-Roberts having been attacked by his two Pit Bull Terror Dogs. Investigators arrived at the scene just after 11:00 p.m. and found the lifeless body of Debra Wilson-Roberts lying on the floor of the kitchen. Brian Roberts advised investigators that he discovered his wife's body approximately twenty (20) minutes after his return from a next door residence, where he was taking a shower because there was no running water at his residence. Brian Roberts stated that he attempted to gain entry into his home but was prevented from doing so after the two dogs turned on him and attempted to attack him.
Investigators were also prevented from entering the residence by the animals and were forced to back away until a local animal control unit could arrive to render aid. Upon arrival, an animal control officer used a cable noose to attempt to secure the larger of the two pit bulls but the dog broke the device. For officer safety and an attempt to enter the residence to secure the scene and preserve possible evidence, a Jefferson County Sheriff's Deputy was forced to shoot and kill one of the pit bull dogs. The other animal was secured without incident by animal control.
The initial investigation did not appear to show any signs of foul play. However, the body of Debra Wilson-Roberts has been sent to the Arkansas State Medical Examiner's Office in Little Rock, AR for an autopsy to determine "cause and manner of death." This investigation continues.