DEPUTIES INVESTIGATE OVERNIGHT HIT-AND-RUN CRASH INVOLVING 33 YEAR OLD JEFFERSON COUNTY MAN
09/20/2012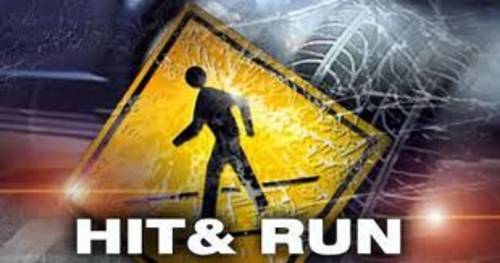 FOR IMMEDIATE RELEASE
MEDIA CONTACT
Major Lafayette Woods, Jr.
Operation Commander/Public Information Officer
870.541.5351-OFFICE/870.329.5652-CELL
Email: lafayette.woods@jeffcoso.org
DEPUTIES INVESTIGATE OVERNIGHT HIT-AND-RUN CRASH INVOLVING 33 YEAR OLD MAN: Jefferson County, Arkansas – September 20, 2012 – Deputies from the Jefferson County Sheriff's Office are investigating an overnight hit-and-run crash that left one man injured. On Wednesday, September 19, 2012 at approximately 1956 hours, deputies responded to the report of a hit-and-run pedestrian accident near 315 NCTR Road in Jefferson, Arkansas. Upon arrival deputies found anunconscious and severely injured b/m identified as 33 year old Michael Denham being administered aid by a member of his family. Witnesses stated that Denham has been struck by a vehicle driven by an unknown motorist traveling west along NCTR Road after Denham had ran onto the highway following a domestic dispute with a family member.
By witness accounts, the vehicle was described as a dark colored sports utility vehicle (SUV) driven by an unknown driver. The initial impact and force of SUV propelled Denham into the air approximately 30 feet from the driveway where he was standing prior to entering the roadway. The motorist of the SUV never stopped and instead continued traveling westbound along NCTR Road towards Hwy 365.
Denham regained consciousness following first responder's arrival on the scene. He was transported by ambulance to the Jefferson Regional Medical Center (JRMC), where he was seen by emergency room physicians. The extent of Denham's injuries were not immediately available at the time of this release; however, this investigation continues. Anyone with information regarding this accident is encouraged to contact the Jefferson County Sheriff's Office Criminal Investigation Division at (870) 541-5496 from 8am to 5pm or 24/7 non-emergency (870) 541-5300. Caller's anonymity is guaranteed. Tips can also be forwarded via the internet by visiting www.jeffcoso.org and scrolling down to the section entitled Crime Tip Hotline or Submit via email and click on the link, which will enable citizens to submit the tips via email to tips@jeffcoso.org A reward up to $500.00 may be available.