TRAFFIC STOP NETS SIX POUNDS OF MARIJUANA AND $2,414.00 USC
03/12/2013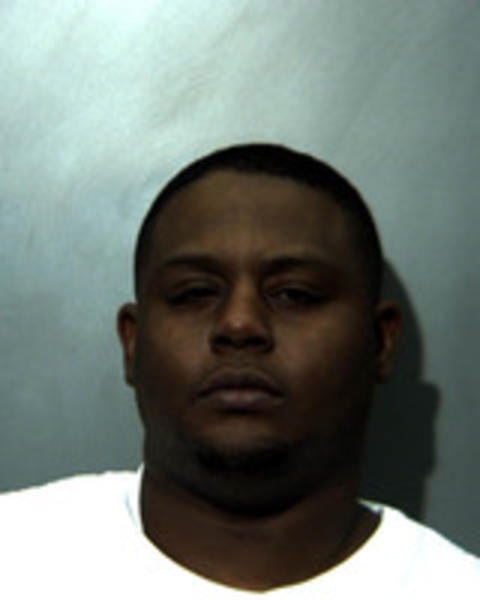 FOR IMMEDIATE RELEASE
MEDIA CONTACT
Major Lafayette Woods, Jr.
Operation Commander/Public Information Officer
870.541.5351
Email: lafayette.woods@jeffcoso.org
TRAFFIC STOP NETS 6 POUNDS OF MARIJUANA AND $2,414.00 USC: Jefferson County, Arkansas – With drug enforcement ranking high amongst top priorities for the Jefferson County Sheriff's Office, we proudly report the arrest of Jarvis Battles (30) following a seizure of approximately six pounds of marijuana and $2,414.00 USC.
Battles was encountered by authorities after intelligence was received by the Tri-County Drug Task Force stating that Battles was traveling the city streets in a grey colored Mercury Grand Marquise 4-door passenger vehicle with a large amount of suspected marijuana.
In an attempt to follow-up on the intelligence received, Tri-County Drug Task Force Investigator Danny Fletcher accompanied by Pine Bluff Vice & Narcotics Detective Keith Willoughby surveyed the city streets in search of the vehicle described in the intelligence report.
A vehicle matching the description of the vehicle described in the intelligence report was observed by Fletcher and Willoughby traveling in the area of E. 6th Avenue/Belmont Street in Pine Bluff, AR. A traffic stop on the vehicle was initiated and upon initial approach Fletcher quickly detected a pronounced odor of marijuana emitting from the vehicles interior.
Acting on probable cause, a search of the vehicle by authorities revealed a black backpack containing approximately six pounds of marijuana, packaging material, and other drug paraphernalia in the form of scales. Additionally, authorities located and seized $2,414.00 USC from Battles person.
Battles was arrested, charged, and booked into the W.C. "Dub" Brassell Adult Detention Center, where he is currently being held on probable cause for possession of controlled substance (marijuana) with the intent to deliver, possession of drug paraphernalia. Due to the related charges Battles is being held without bond and is due to appear in Jefferson County District Court on March 13, 2013 for his initial appearance, where a bond will likely be set.