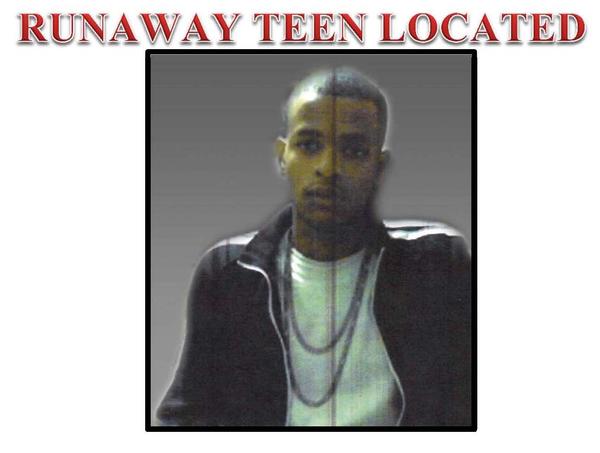 FOR IMMEDIATE RELEASE
MEDIA CONTACT
Major Lafayette Woods, Jr.
Operation Commander/Public Information Officer
870.541.5351
Email: lafayette.woods@jeffcoso.org
RUNAWAY JEFFERSON COUNTY TEEN, STEVEN BILLUPS (17) FOUND UNHARMED IN FORREST CITY, AR.: Jefferson County, Arkansas – On May 30, 2013, Jefferson County Sheriff's Office authorities reported a runaway teen, Steven Billups (17), who had been last seen on Thursday, May 30, 2013 at a emergency shelter service called Margie's House located at 5830 Hwy 65 South in Jefferson County, AR. The facility assists the State of Arkansas with children and teens alike in need of refuge from various forms of abuse and/or trauma. Billups fleed from the facility and with very limited information concerning Billups' family, Sheriff's Office authorities exhausted all means in attempting to locate him.
Through the release of both national and state-wide bulletins regarding Billups flee from Margie's House, today Billups was located in Forrest City, AR by Forrest City authorities. He is reported to been found safe and unharmed. He was taken to a nearby juvenile facility without incident. Juvenile judicial procedures are now in place through the coordinated efforts of the Jack Jone Juvenile Justice Center and Forrest City, AR authorities.