MOTHER ARRESTED AFTER TOSSING 9 MONTH OLD BABY IN GARBAGE
06/09/2013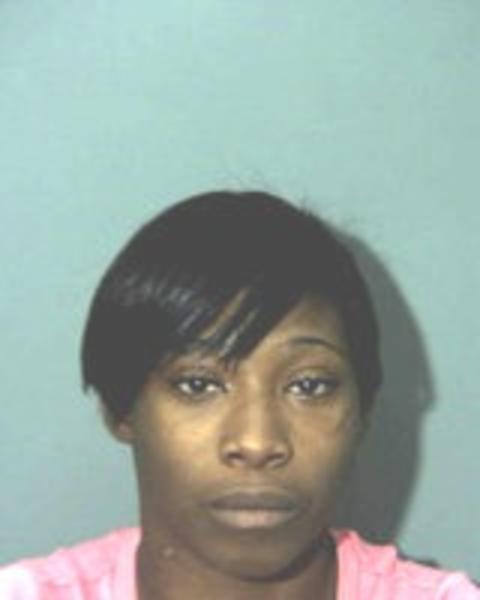 FOR IMMEDIATE RELEASE
MEDIA CONTACT
Major Lafayette Woods, Jr.
Operation Commander/Public Information Officer
870.541.5351
Email: lafayette.woods@jeffcoso.org
MOTHER ARRESTED AFTER TOSSING 9 MONTH OLD BABY IN GARBAGE: June 9, 2013, Jefferson County, Arkansas - Brittany Cole, a 22-year-old mother of three was arrested and charged with one count of Felony 1st Degree Endangering the Welfare of a Minor after Jefferson County Sheriff's Office Deputies responded to a 911 call received at 9:55 p.m. The 911 call was placed by Coles mother, who advised a 911 radio operator that her daughter had thrown her 9 month-old infant son in the garbage shortly after the child had returned from his father.
Deputies arrived at 201 W. Dixie Street in Altheimer, AR., a short later and found that the child had already been removed by Coles mother from a garbage bin located behind the residence. Deputies learned that Cole had became upset and thrown her infant son in the garbage after he arrived at her mother's home following a visit with his father. Cole allegedly told the father of her son that she was tired of caring for her son and could no longer continue. According to Coles mother, Cole who was visibility upset then grabbed her son and exited the residence. Coles mother followed suit a short-time later only to observe Cole running from the rear of the residence but without her son. When asked by her mother where her son was Cole pointed to a garbage bin located at the rear of the residence.
Coles mother ran over to the garbage bin, where she found Coles 9-month-old son in the bin. The infant who was reported to still be breathing was removed from the garbage by Coles mother who immediately dialed 911. Paramedics from EASI were also dispatched in an effort to access the infants heath. The infant was determined to have not suffered any injuries as a result of the incident. However, protocol prompted Sheriff's Office Criminal Investigators to contact the on-call emergency case worker from the Department of Human Services (DHS) to determine possible placement of the infant and Coles two other children as a result of the incident.
Cole, who had initially fled from the residence following the incident returned a short-time later and was immediately arrested and taken into custody by deputies. Cole was then transported to the W.C. "Dub" Brassell Adult Detention Center, where she was booked in on one count of 1st Degree Endangering the Welfare of a Minor, a Class D Felony charge that will likely be upgraded by Jefferson County Prosecutors to Attempted Capital Murder.