HOLIDAY WATER SAFETY URGED BY SHERIFF'S OFFICE
07/03/2013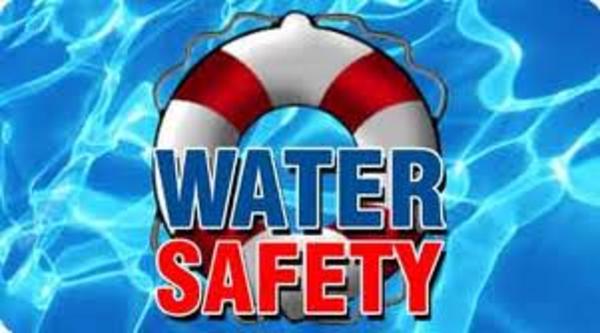 FOR IMMEDIATE RELEASE
MEDIA CONTACT
Major Lafayette Woods, Jr.
Operation Commander/Public Information Officer
870.541.5351
Email: lafayette.woods@jeffcoso.org
HOLIDAY WATER SAEFTY URGED BY SHERIFF'S OFFICE:Wednesday, July 3, 2013, Jefferson County, Arkansas - The July 4th holiday is typically the busiest time of the year for lakes, rivers, and swimming pools across Jefferson County. During the holiday, we are urging people to stay safe while enjoying water-related recreation such as boating and swimming.
Create a safety plan in advance and review the rules with your family members. Take time to create a safety plan prior to boating or swimming and have any needed safety equipment, such as life jackets, ready to go. Parents need to maintain visual contact with their children who are in the water – or near the water.
If a child is missing, please check any nearby area of water first. Drowning or serious brain injury happens quickly – often in a matter of minutes. If anyone fails to re-surface from the water or any person is having trouble in the water – please call 911 immediately.
Boating safety reminders:
Boaters should ensure they designate a sober boat operator prior to their day of boating.

Due to higher water, boaters should manage their wake responsibly. Channels, shorelines, and docks are among the areas for minimum wakes. Learn the rules for the lake where you will be boating.

Life jackets are required by law to be worn by children age 12 and under at all times while on any vessel.

Life jackets are required by law to be readily available for all persons on board.

It is recommended that boaters of all ages wear a life jacket while boating.

A fire extinguisher and a throwable device are also required on board every boat.

Be aware of boat propellers. People who are re-entering the boat have been injured by propellers.
Swimming safety reminders:
Watch – your kids
More than half of cases where young children drowned, one or both parents were nearby. Being nearby isn't enough. Parents must avoid distractions such as using cell phones or talking with other adults.

Parents' supervision is needed even when there are lifeguards on duty.
Wear – a life jacket
Weak swimmers and non-swimmers may wear life jackets in lakes, swimming pools, and any body of water. Adult supervision is still needed.

Do not rely on water wings or other inflatable devices.
Learn – to swim and learn more
Learn to swim. Kids and adults must know how to swim in a state of 2,340 lakes and reserviors.

Learn about safety equipment – keep a shepherd's hook near a pool for rescues.

Learn about safety precautions for residential and backyard kiddie pools.

Learn CPR.

Learn more about water safety.