SHERIFF'S OFFICE MOURNS THE TRAGIC DEATH OF LONG-TIME EMPLOYEE
08/26/2013
 IN LOVING MEMORY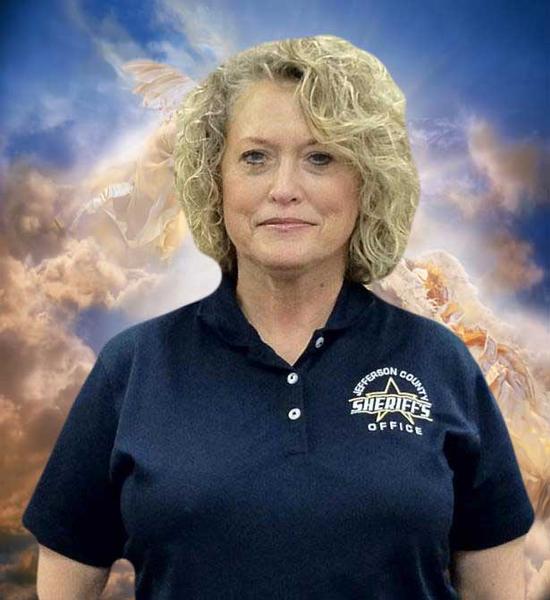 Ms. Betty McEntire
EOW: 8.25.2013
FOR IMMEDIATE RELEASE
MEDIA CONTACT
Major Lafayette Woods, Jr.
Operation Commander/Public Information Officer
870.541.5351-OFFICE/870.329.5652-CELL
Email: lafayette.woods@jeffcoso.org
SHERIFF'S OFFICE MOURNS THE TRAGIC DEATH OF LONG-TIME EMPLOYEE: Jefferson County, Arkansas – Friday, August 23, 2013 – The Jefferson County Sheriff's Office is mourning the loss of a longtime employee who died today from apparent injuries sustained during a motor vehicle collision in Pine Bluff, AR.

57-year old Betty McEntire was the Administrative Secretary for Jefferson County Sheriff Gerald Robinson and has been with the Sheriff's Office for sixteen (16) years.

Ms. McEntire is survived by her daughter, Dr. April Davidson-Cambre, son-in-law, Carson Cambre, two beautiful granddaughters, Jordan and Alexandria Cambre; all of Rhode Island, sister, Judy Sloan and a host of other family and friends that loved her.

Memorial services are to be announced.