JEFFERSON COUNTY SHERIFF'S OFFICE MOURNS DEATH OF RETIRED K-9 DEPUTY
11/08/2013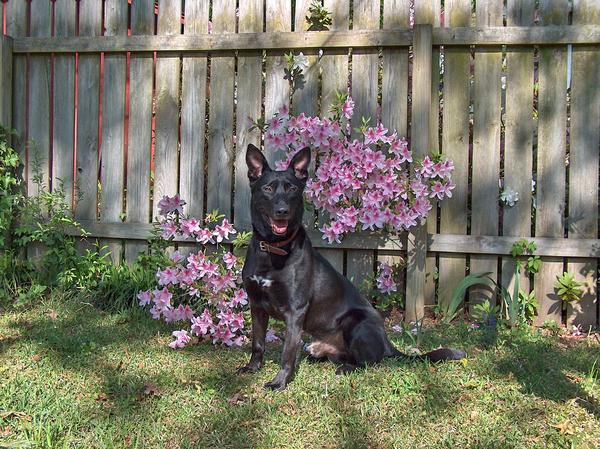 FOR IMMEDIATE RELEASE
MEDIA CONTACT
Major Lafayette Woods, Jr.
Operation Commander/Public Information Officer
870.541.5351-OFFICE/870.329.5652-CELL
Email: lafayette.woods@jeffcoso.org
JEFFERSON COUNTY SHERIFF'S OFFICE MOURNS DEATH OF RETIRED K-9 DEPUTY: Jefferson County, Arkansas – November 8, 2013 – The Jefferson County Sheriff's Office is mourning the loss of one of their own. Retired K-9 Deputy Sheriff Sergeant Duak had to be euthanized after undergoing failed treatment at a local Animal Hospital for what was described by his last handler and caregiver Deputy Sheriff Harley Herron as on-going battle and complications with his urinary tract.
Prior to being retired and removed from service on March 4, 2011 at the age of ten (10) due to his ailing heath and age, Sergeant Duak a Belgium Malawa particularly excelled in narcotics searches the apprehension of fleeing suspects during his tour of duty. Sergeant Duak served the Jefferson County Sheriff's Office and citizens of Jefferson County faithfully for five (5) years. "Nicknamed "Midnight", Sergeant Duak's speed, agility, intelligence, bravery, and commitment was unmatched. He never backed down from a fight, even after being shot with an arrow propelled from a bow utilized by a Jefferson County man after Sergeant Duak managed to escape from his kennel on October 11, 2005, said Operations Commander Lafayette Woods, Jr. Sergeant Duak healed quicker than expected and returned back to work."
Deputy Herron, who was Sergeant Duak's last handler and caregiver after being retired, said he could tell Sergeant Duak's death had affected his family, particularly his wife who also looked after him.
Deputy Herron said beyond what Sergeant Duak meant to the Sheriff's Office and citizens of Jefferson County, Sergeant Duak also leaves behind a hole in his heart.
"Especially when I wake up in the morning and I'm faced with the reality of knowing that he's no longer with us," Herron said.
The Sheriff's Office says it's planning to collect donations for a plaque in remembrance of Sergeant Duak, which will be displayed in the Administrative Office of the Sheriff.
If you wish to contribute, please send your donation to the Jefferson County Sheriff's Office c/o Major Lafayette Woods, Jr. at 101 E. Barraque Street, Suite 112, Pine Bluff, AR 71601. Checks should be made payable to Southeast Arkansas Engravers Incorporated, with the words "Sheriff K-9 Duak's Memorial" in the check memo section.