JEFFERSON COUNTY COUPLE CITIED FOR CRUELTY TO ANIMALS FOLLOWING RAID AT SUSPECTED "BUSY BEE PETS" PUPPY MILL
02/27/2014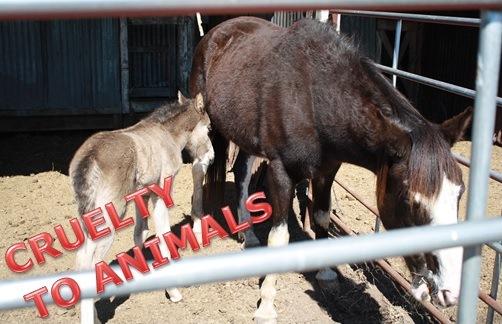 FOR IMMEDIATE RELEASE
MEDIA CONTACT
Major Lafayette Woods, Jr.
Operation Commander/Public Information Officer
870.541.5351-OFFICE/870.329.5652-CELL
Email: lafayette.woods@jeffcoso.org
JEFFERSON COUNTY COUPLE CITIED FOR CRUELTY TO ANIMALS FOLLOWING RAID AT SUSPECTED "BUSY BEE PETS" PUPPY MILL: Jefferson County, Arkansas – February 27, 2014 – "Busy Bee Pets" a suspected Jefferson County puppy mill was raided earlier this morning, has now been deemed a "sanitary nuisance" by authorities following the execution of a search warrant at 1315 Mailroute Road in Jefferson, Arkansas.
Authorities from the Jefferson County Sheriff's Office made this discovery several weeks ago, while responding to complaints about a suspected puppy mill operating as "Busy Bee Pets", and they reached out to the Humane Society of the United States (HSUS) for help upon discovering the severity of the conditions and the large number of animals in danger at the property. HSUS responded immediately and a series of briefing were conducted. At 8:00 A.M. on Thursday, February 27, 2014, HSUS responded with equipment and supplies, transport vehicles, volunteers and a team of veterinarians.
More than fifty (50) Jefferson County Sheriff's Office deputies and personnel from the HSUS found numerous problems at "Busy Bee Pets". Those problems included: accumulation of animal feces and urine in and around what was described as an overpopulated crisis suspected to have been fueled by irresponsible animal breeders.
Authorities located and/or removed approximately one-hundred eighty three (183) domestic, exotic, livestock, equine (horses) from the property that were living in deplorable conditions and many without access to food, water and necessary veterinary care, in small, filthy crates and dozens more running loose among piles of garbage on urine-soaked and feces-covered floors in mobile homes positioned on the property. "These animals have been living in a house of horrors, with an overwhelming stench of ammonia and an unbelievable buildup of feces all over," said Major Lafayette Woods, Jr. "These animals have endured tremendous suffering, and it ends today."
Working alongside Central Arkansas Rescue Efforts for Animals, The Humane Society of Saline County, Out of the Woods, RedRover and Sallis Ranch Large Animal Rescue, Inc., the HSUS were able to safely removed the animals and transport them to temporary shelters where they will be provided daily care pending the disposition of this case and/or forfeiture proceedings.
During the onset of the investigation, the owners, "James and Tara Best were both cited for Arkansas Code Annotated A.C.A. § 5-62-103 Cruelty to animal, which is defined as "Knowingly abandons any animal, subjects it to cruel mistreatment or cruel neglect, or kills or injures an animal without the owner's consent." Cruelty to animals is a Class A Misdemeanor punishable with a fine no less than one hundred fifty dollars ($150.00) and no more than one thousand dollars ($1,000) and/or imprisonment up to 1 year in jail.
However, as the investigation continues those charges will likely be upgraded to A.C.A. § 5-62-104. Aggravated cruelty to a dog, cat, or horse due to the physical condition of a number of the animals rescued and seized from the property. Aggravated cruelty to a dog, cat, or horse is a Class D Felony.
Both James Best and Tara Best are scheduled to appear in Jefferson County District 1 Court before the Honorable Judge Kim Bridgforth for an initial appearance on Friday, February 28, 2014 at 9:00 A.M.
"We take animal cruelty reports seriously in Jefferson County, and these conditions were unacceptable," said Major Lafayette Woods, Jr. "We're grateful HSUS could assist our agency so quickly to address this situation and bring the animals to safety. This is just another example of how the HSUS staff and volunteers work with law enforcement to the rescue of animals in need. Amongst other resources to include manpower and critical care for some animals, HSUS and their support staff provided the transportation for these animals. We thank our volunteers and staff, as well as the Central Arkansas Rescue Efforts for Animals, The Humane Society of Saline County, Out of the Woods, RedRover and Sallis Ranch Large Animal Rescue, Inc."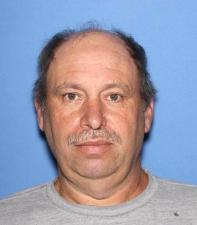 James Best (56)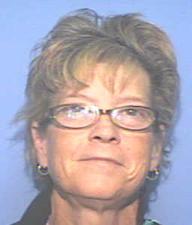 Tara Best (55)