DEFENDANTS PLEA TO 10 OF 186 COUNTS OF CRUELTY TO ANIMALS
03/13/2014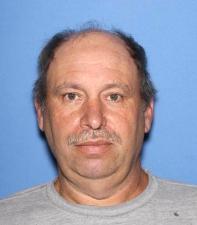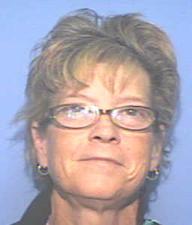 James Best (56) Tara Best (55)


FOR IMMEDIATE RELEASE
MEDIA CONTACT
Major Lafayette Woods, Jr.
Operation Commander/Public Information Officer
870.541.5351-OFFICE/870.329.5652-CELL
Email: lafayette.woods@jeffcoso.org
DEFENDANTS PLEA TO 10 OF 186 COUNTS OF CRUELTY TO ANIMALS: Jefferson County, Arkansas – March 13, 2014 – On Thursday, February 27, 2014 James and Tara Best were citied and charged with 186 counts of Arkansas Criminal Code Annotated A.C.A. § 5-62-103. Cruelty to animal. The couple was citied after Jefferson County Sheriff's Office (JCSO) Criminal Investigators discovered that at least 186 animals were living in deplorable conditions and some without access to food, water, and much needed veterinarian care. The JCSO, who was assisted by the Humane Society of the United States (HSUS), executed a search & seizure warrant at 1315 Mail Route Road in Jefferson County, Arkansas, where James and Tara Best were operating "Busy Bee Pets".
JCSO Investigators and the HSUS located and/or removed approximately one-hundred eighty six (186) domestic, exotic, livestock, equine (horses) from the property.
On Friday, February 28, 2014 at 9:00 A.M., James and Tara Best appeared in Jefferson County District 1 Court before the Honorable Judge Kim Bridgforth for an initial appearance. Initial please of not guilty were entered and the matter was set for trial on April 29, 2014.
However, on Thursday, March 13, 2014 James and Tara Best accompanied by their attorney, Mr. Birc Morledge appeared in Jefferson County District 1 Court before Judge Bridgforth. Acknowledging that they understood the nature of the charges levied against them and the potential punishment they could receive if convicted of the charges, both James and Tara Best knowingly and voluntarily waived their right to a public trial. In lieu of a public trial, both indicated their desire to enter pleas of nolle contendre to counts 1 through 10, which the court found James and Tara Best guilty of after finding that their pleas were knowingly and voluntarily made. The State's motion to nolle prosse Counts 11 through 186 was granted.
The court imposed a sentence of one (1) year probation in lieu of one (1) year confinement in the W.C. "Dub" Brassell Adult Detention Center. The court also fined James and Tara Best $2,000.00 each, to be paid in full not later than March 21, 2014. Also during the term of probation, James and Tara Best are prohibited from owning or possessing any domesticated or wild animals for any reason. The couple is also prohibited from committing any further criminal acts.