FARMING ACCIDENT LEAVES ENGLAND, ARKANSAS RESIDENT AND FARM WORKER DEAD
04/02/2014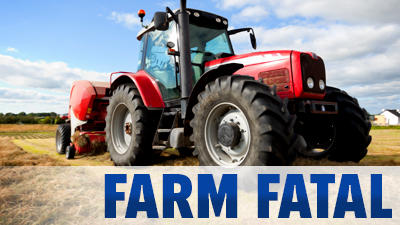 FOR IMMEDIATE RELEASE
MEDIA CONTACT
Major Lafayette Woods, Jr.
Operation Commander/Public Information Officer
870.541.5351-OFFICE/870.329.5652-CELL
Email: lafayette.woods@jeffcoso.org
FARMING ACCIDENT LEAVES 1 ENGLAND, ARKANSAS RESIDENT DEAD: Jefferson County, Arkansas – Wednesday, April 2, 2014 — The relationship between two employees of England Liquid Fertilizer who worked together and both lived in the City of England, Arkansas was forever changed today when one of them died in a farming accident in Jefferson County, Arkansas.
At 9:26 a.m., the Metropolitan Emergency Communications Association (MECA) received a 911 call from Donald French (37), who initially reported a farm accident involving a man later identified as Waymon Ball (72) of England, Arkansas.
At 9:29 a.m. Jefferson County Sheriff's Office (JCSO) Deputies were dispatched to 143 N. Quattlebaum Road in Sherrill, Arkansas in reference to a farming accident. Deputies arrived on scene at 9:36 a.m. and discovered an unresponsive Waymon Ball. French advised JCSO Criminal Investigators that Ball was initially positioned between a tractor trailer that was used for dispensing fertilizer and a hopper driven by him. According to French, who was at the wheel of the hopper, Ball was directing him back. However, French soon lost visual of Ball in the rearview mirrors of the hopper as he was reversing.
French stopped the hopper and walked back towards the rear, where he discovered that he had ran over Ball with the right rear passenger tire, which was still positioned on top of Ball. At the time, French stated that Ball was alive and he advised Ball that he was going to remove the truck from on top of him. French returned to the cab of the hopper and pulled forward at which time it was believed that Ball succumbed to his death as a direct result of the injuries his sustained during the accident.
Both Ball and French were employed with England Liquid Fertilizer in England, Arkansas.
Balls body was sent to the Arkansas State Medical Examiner's Office for an autopsy to determine the official cause and manner. Meanwhile, the Jefferson County Sheriff's Office Criminal Investigation Division will conduct a death investigation into the farming accident.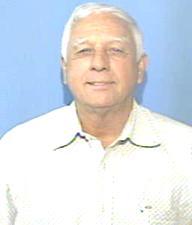 Waymon Ball (72)