SERIAL BURGLARY SUSPECT ARRESTED IN CONNECTION WITH 18 RESIDENTIAL BURGLARIES
04/10/2014
FOR IMMEDIATE RELEASE
MEDIA CONTACT
Major Lafayette Woods, Jr.
Operation Commander/Public Information Officer
870.541.5351-OFFICE/870.329.5652-CELL
Email: lafayette.woods@jeffcoso.org
SERIAL BURGLARY SUSPECT ARRESTED IN CONNECTION WITH 18 RESIDENTIAL BURGLARIES: Jefferson County, Arkansas – Thursday, April 10, 2014 – The Jefferson County Sheriff's Office (JCSO) Criminal Investigation Division arrested one (1) man identified as David K. Stacker, Jr. (21), who is suspected of being involved in at least 18 residential burglaries within Pine Bluff and Jefferson County over the last four (4) months.
Investigators arrested Stacker on Tuesday, April 8, 2014 following Stacker's admission of being involved in at least 18 residential burglaries during a custodial interview with investigators, where Stacker waived his right to counsel. Stacker confessed to the burglaries and through his confession and the diligent work of investigators, various items were recovered and at least three (3) burglaries having been committed within the city limits of Pine Bluff, AR were cleared.

Sheriff Robinson ordered that patrol be increased within the south side of Jefferson County in the respective zones. Deputies and investigators did just that and on the date of Stacker's arrest encountered Stacker operating a vehicle previously identified in home surveillance video obtained from a homeowner who was a victim of a residential burglary on or about Wednesday, February 26, 2014. Stacker and the vehicle driven by him on the date of his arrest matched the description of a black male and vehicle depicted in the home surveillance video obtained by investigators. Investigators noticed trends and clues that pointed to Stacker and linked other burglaries.
The investigation prompted identified another suspect believed to have been involved in the burglaries. That suspect was identified as Darius Burnett (19), who investigators learned was already in custody on unrelated charges in which he had already been sentenced to a prison term in the Arkansas Department of Corrections but awaiting transport. Investigators conducted a custodial interview with Burnett, who waived his right to counsel and agreed to speak with investigators. However, Burnett terminated the interview shortly after but not before implicating himself in the burglaries. Investigators fully expect numerous counts of residential burglary charges to be filed against Burnett in the coming week. Meanwhile, Stacker is currently being held on a secure bond of a $100,000.00.
"I'm both grateful for our team of investigators and deputies for having the fortitude and persistence to catch this burglary duo. They won't be able to commit anymore burglaries as long as they're behind bars. It is very traumatizing for citizens to have their homes burglarized and possessions rifled through. Many of the items believed to have been taken by Stacker and Burnett had been sold. However, investigators are continuing their investigation in an effort to identify and recover stolen property purchased by individuals, so that it can be returned to its rightful owner." Sheriff Robinson said.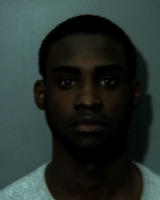 David K. Stacker, Jr. (21)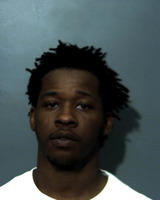 Darius Burnett (19)